'It's about time.' Customer, ex-employee react to puppy store arrests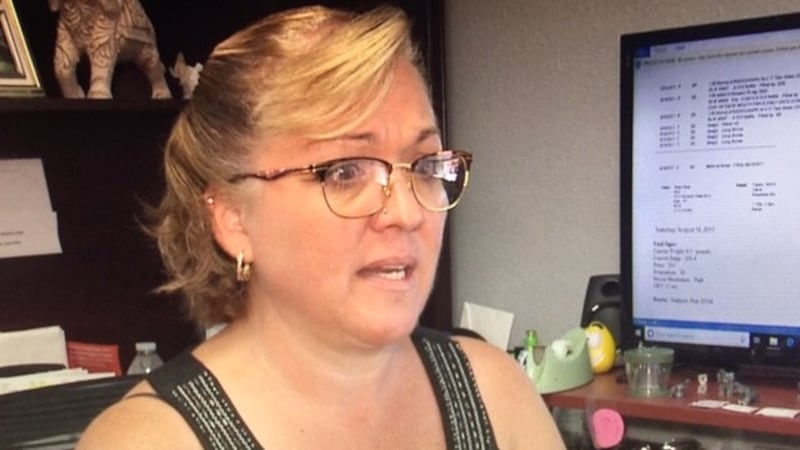 Published: Sep. 4, 2019 at 7:14 PM PDT
Heartbreaking stories are emerging from the arrests of the owners of two Reno area puppy stores and they are coming from customers and former employees,
Michael Schneider faces four counts of practicing veterinary medicine without a license. His wife,, Leilani, faces three counts of practicing with a license and an additional count of animal torture and/or killing an animal.
The pair owns Puppies Plus and Puppy Love pet stores.
For at least one former employee word of the arrests was a relief.
Teresa Ratliff worked at Puppies Plus for a year and a half, leaving recently after witnessing--she says--neglect and abuse.
"It got to the point when I just couldn't handle it anymore," she says.
"Whenever we would tell them that a dog was sick and needed veterinary care, what would happen is they would say OK we'll come and get it and take it to a vet, but they never would. They'd just let it die in our care."
She says puppies sometimes arrived already sick and things only got worse.
"Some of them would come in with parvo, kennel cough, giardia, anything like that. The reason I left is about a week ago we had an outbreak and five dogs died of parvo."
During the time she worked there, she says, at least 20 dogs died.
Through it all--she says--puppies received no care. Some died and others were sold still sick.
"We've sold sick puppies in the past, yeah."
Teresa Decal's daughter bought one of those puppies. The next day, the little dog--a Pomeranian-Alaskan Eskimo mix--jumped off her lap and yelped. Visits to two vets revealed two broken legs and a partially healed broken hip.
With the diagnosis of a bone disorder there was little hope. After three days of adoption, she was put down.
"It was terrible to see a little creature like that suffering."
Threatened with a lawsuit, the store's owners reluctantly agreed to refund the purchase price of $800 dollars. The family was left with more than $700 dollars in vet bills, but there was a greater loss.
"Money wasn't the point, says Decal, "My daughter was traumatized. She cried for two weeks after she had to put that puppy down. Imagine a young woman falling in love with a puppy and then having to put that puppy to sleep because there was nothing else to do."
Both women say they were glad when they heard the Schneiders were being charged.
"I wasn't surprised," says Ratliff. "I was happy actually because it's about time they got what they deserved, running a company like that. It's not OK."
Decal has a word of advice for the rest of us.
:
"Don't go buy puppies at a puppy store. Adopt. There are a lot of animals out there that need homes. That's what I say."
The Washoe County District Attorney';s office is anxious to talk with anyone with information about Puppies Plus or Puppy Love. They can be reached at 775-328-3200.