Home loan deadline approaching for Camp Fire victims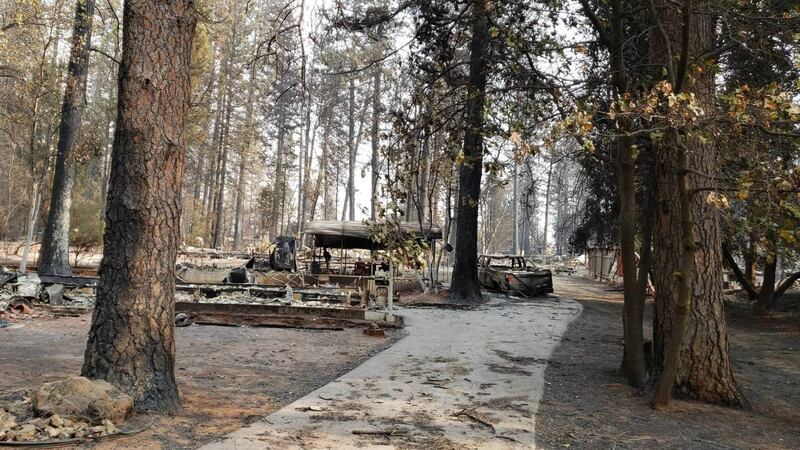 Published: May. 3, 2019 at 11:36 PM PDT
A local mortgage lender recently found a way to get a family that lost everything in the devastating
in Paradise, California into a new house in Fernley without spending a penny.
"We close loans all the time and each one of them is unique or special, but this one really hit home because we were able to help somebody," says Mike Richardson with Bay Equity.
Angela Orozco, in a phone interview, says the family lost generations of personal items and mementos. When the fire hit, her mother, her husband, and six-week-old baby fled the city.
"Everything was gone, we didn't even have time. I packed his diaper bag and I grabbed his ultrasound pictures and that was pretty much all we got besides our dog. So, we lost everything," says Orozco.
By January the Orozcos were looking to buy a home in Northern Nevada, where she says many other Camp Fire victims moved, that's when she met loan lender Mike Richardson who helped her get an FHA Disaster Relief Loan.
"It literally allows you to just put zero down, no strings attached. Your interest rate is tied to your credit score, just like anyone else. There's no payback period. It's not a grant so you don't owe anybody anything for this," says Richardson.
Richardson says for other FHA loans, you'd have to put down three and a half percent, but to qualify for this you typically just need to have at least a 580 credit score, and no bankruptcies, short sales, or foreclosures in the last three years.
"I kept waiting for a, oh well you have to pay this or oh now you have to put a down payment on this part, or pay for the closing of this or stuff like that and we did not pay one dime out of pocket," says Orozco.
When the Orozco family members got the keys to their new home in Fernley, Angela says it was the best day of her life.
"You lose hope and this was something that made you go, okay I can believe that good things can happen again and life can go back to normal after tragedy and we can get through this," says Orozco.
The mortgage company partnered with the seller and the realtor to get all the closing costs covered as well.
Six months ago, catastrophe. Now, the Orozcos have a new life and a new home and want other disaster victims to know there is help.
This loan is available for all disaster victims nationwide within one year of the event. Camp Fire families have about six months left to apply.
For more information you can contact Mike Richardson at Bay Equity at 775-685-4678 or email him at mrichardson@bayeq.com.