Washoe County DA sentences man for sex trafficking and coercion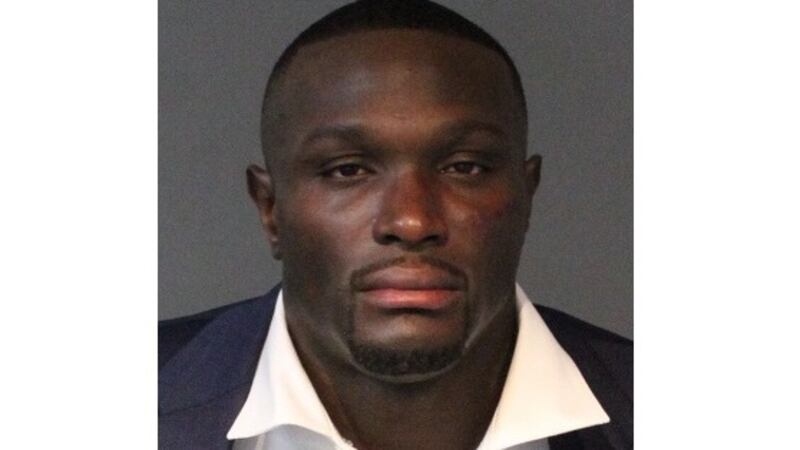 Published: Feb. 15, 2017 at 1:44 PM PST
The Washoe County District Attorney's Office has sentenced a Michigan man to 16 years in prison for sex trafficking and coercion.
Akporode Uwedjojevwe, 36 (dob 6/4/80) from Michigan, plead guilty in November, 2016, to one count of Sex Trafficking and one count of Coercion.
Uwedjojevwe was sentenced last Friday by Judge Elliott Sattler in Washoe County District Court.
Uwedjojevwe's eligibility for parole will begin after 5 years and 4 months of his sentence has been served.
Uwedjojevwe was arrested in April, 2015 by Regional Street Enforcement Team (SET) detectives who had responded to a report of a sexual assault that had just occurred at a local casino.
Based on the circumstances of the case, initial responding patrol officers had contacted the SET team detectives to investigate possible sex trafficking.
During their investigation, detectives interviewed three females, all of whom were between 19 and 21 years of age and from Michigan.
Detectives were able to identify Uwedjojevwe as the man responsible for having brought the women to Reno to work as prostitutes.
They further determined that Uwedjojevwe had arranged dates with men willing to pay for sex through an escort website he managed with his phone.
Through interviews, it was learned that two of the females were friends and were returning to Michigan from a vacation in California when their truck broke down near Battle Mountain, Nevada.
After exhausting efforts to get the truck fixed, they contacted the third female, who was back in Michigan, for help.
The third female, who had been working as a prostitute at the direction of Uwedjojevwe since she was 18 years old, contacted Uwedjojevwe who then arranged for car service to pick up the other females and bring them to Reno.
After traveling from Battle Mountain to Reno in a car rented by Uwedjojevwe, the two females waited at the Reno airport for Uwedjojevwe and the other female, who were flying in from Michigan.
Upon their arrival, the two females quickly realized the true motivation of Uwedjojevwe was to prostitute them out. After leaving the airport, Uwedjojevwe and the three women checked into a local casino.
When one of the females refused to go along with Uwedjojevwe's plan, he assaulted her, which led to the call to 911 and the SET investigation.
Based on the evidence collected at the scene, interviews with witnesses and the victim's statements, Uwedjojevwe was arrested and this office filed formal criminal charges against him.
At sentencing Deputy District Attorney Darcy Cameron presented the testimony of all three female victims who described how Uwedjojevwe's actions had impacted their lives. One victim disclosed that "it was the worst day of my life" and had caused a suicide attempt.