Name released of man killed in car-versus-pedestrian crash on I-580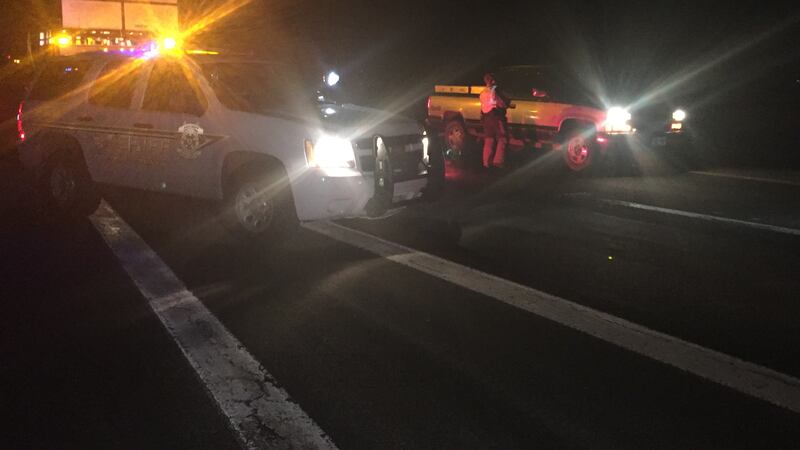 Published: Feb. 8, 2016 at 2:09 AM PST
The Nevada Highway Patrol says one man is dead after he was hit by a car on I-580 near Bowers Mansion in Washoe Valley.
February 8, 2016 about 1AM, troopers were called to the crash in the northbound lanes north of the Bellevue Road overpass.
The investigation indicates 42-year-old James Dolan of Sparks was headed north in the slow lane of 580 in a Honda Civic. 18-year-old Chile Bartels of Carson City was walking northbound in the same lane ahead of the Honda, which hit Bartels. Dolan then pulled over and stopped. Bartels was pronounced dead at the scene after paramedics tried to revive him. Troopers aren't saying at this point what he was doing in the road, but there was speculation at the scene that he was connected to another car that was off the road.
Dolan was the only person in the Honda at the time of the crash, and was later arrested on unrelated warrants and taken to the Washoe County jail.
Nevada Highway Patrol Trooper Ortega is investigating. Anyone who witnessed the crash or has information about it is asked to contact him at (775) 688-2500 or mortega@dps.state.nv.us regarding case number NHP-160200708.