Driver killed in crash on US 50 west of Fallon identified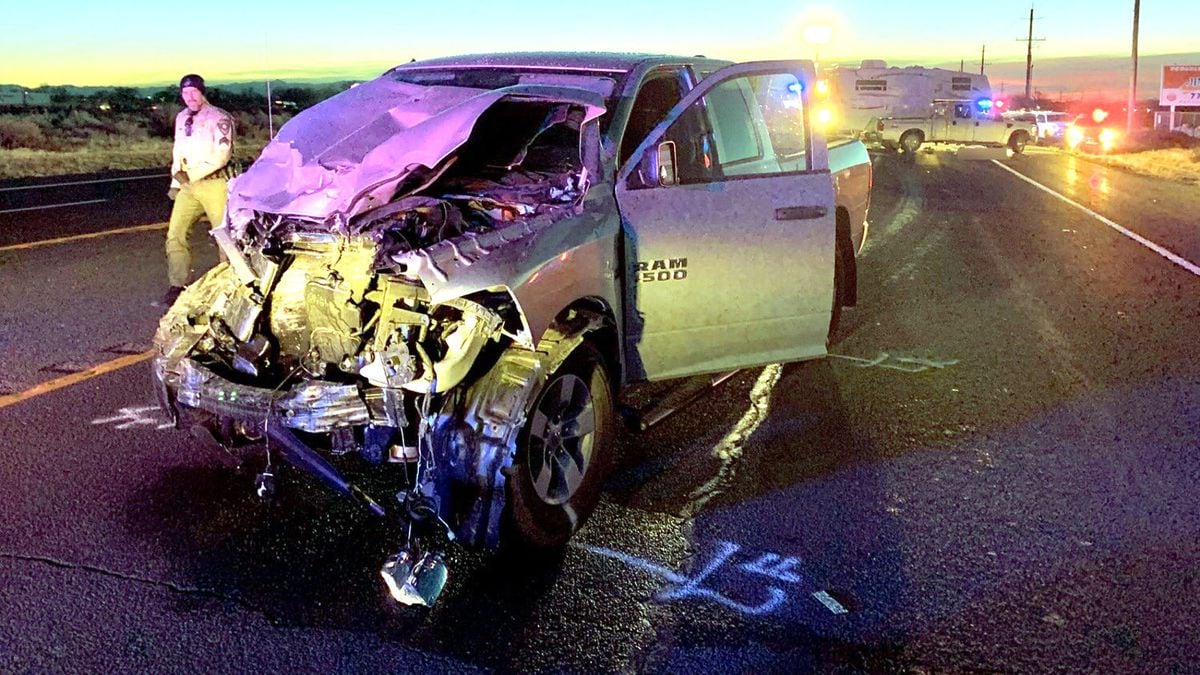 Published: Jan. 4, 2020 at 9:03 AM PST
The driver killed in a crash on U.S. 50 in Fallon has been identified as 77-year-old David Pearsall of Colbert, Washington.
It happened Saturday, January 4, 2020 just before 6AM.
According to the Nevada Highway Patrol, Pearsall was driving a white 2008 Ford F450 pickup westbound in the right lane towing a trailer. The driver of a silver 2017 Ram 1500 pickup was traveling behind him in the left lane. For unknown reasons, Pearsall drove into the left lane in front of the Ram, causing the Ram to hit the Ford's left side.
Pearsall was pronounced dead at the scene.
A driver is dead following a two-vehicle crash Saturday, January 4, 2020 morning at U.S. 50 and Trento Lane about 8 miles west of Fallon, the Nevada Highway Patrol reports.
Both lanes were blocked and traffic was diverted onto side roads, but U.S. 50 was open again by Saturday afternoon.