UNR researchers learning through the grapevine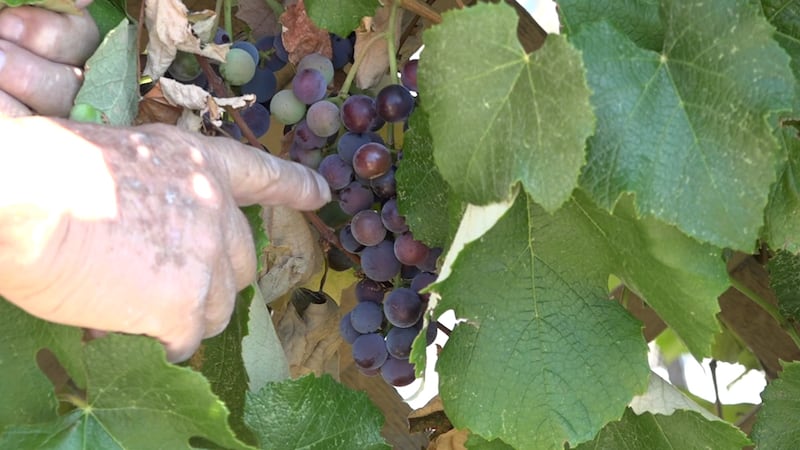 Published: Sep. 25, 2019 at 6:22 PM PDT
More than 20 years ago, critics called Grant Cramer and his grape research in the Nevada desert crazy. They said grapes and wine was something best left to the experts in Napa Valley.
But Cramer argued, when you consider the agricultural importance of grapes and the money behind it, why shouldn't Nevada be a part.
"It is the most important food crop in the United States and around the world as well," says Cramer, a Ph.D in biochemistry.
Nevada is still in its infancy for grapes and wine. But that has not stopped Cramer and his students from making advancements in vine research.
Most recently Cramer has been studying drought resistant grapes and a key hormone, ABA.
"It is the universal hormone for drought stress," says Cramer. "And it is very important to protect plants from losing water. But it does a lot more than that and that is what were are beginning to understand," he says.
Cramer says his studies involve the Ramsey grape out of Texas. Highly drought tolerate, Ramsey vines are being grafted to cabernet sauvignon vines.
While the benefits are apparent with drought conditions always on the minds of growers, such a vine would help avoid economic disaster.
By studying the ABA hormone they hope to understand how it works with various grapevines, especially as it is exposed to high salt soils or decreased water levels.
The information will be invaluable in making breeding decisions for all vintners, but especially for those in Nevada.