Thousands of pounds of food heading to Paradise for pets of the Camp Fire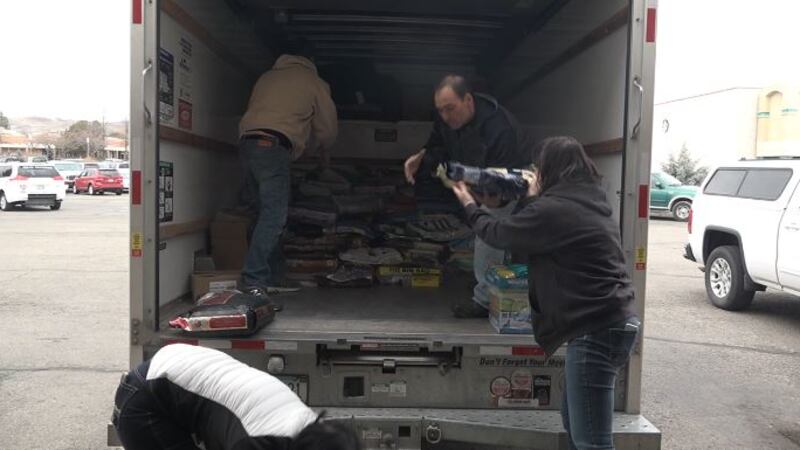 Published: Mar. 9, 2019 at 7:14 PM PST
Pet Evac Pak and Scraps are continuing to support and provide food for animals who survived the Camp Fire.
"Well right now there are approximately five pellets outside of this store and about 2-3 more loaded in the truck," Claudia Wiles, of Pet Evac Pak, says.
This is the fifth truckload they've sent to Paradise, CA. This load is about 5,000 pounds of food and total they've collected about 15,000 pounds.
"It's amazing what we've been able to accomplish with the help of our local community. I mean Reno has been absolutely fabulous. They're just been so generous and when we've taken stuff down the people are very very grateful and it helps them out a lot because a lot of them even still after all this time still have nothing," Wiles says.
The truck leaves for Paradise on March 10. Wiles says the community is recovering and rebuilding but they still need support.
"Every time we go there's tents and tent cities and there are groups that are helping out with food and stuff and it's getting better but they still need help," Wiles says.
Wiles says this wouldn't be possible without help and donations from the community.
"This is absolutely amazing. I've lived in Reno for 26 years and it's jsut an amazing community and I'm so proud to be a part of it and everyone is so willing to donate and so generous," she says.