South Lake Tahoe nurses to hold strike on Friday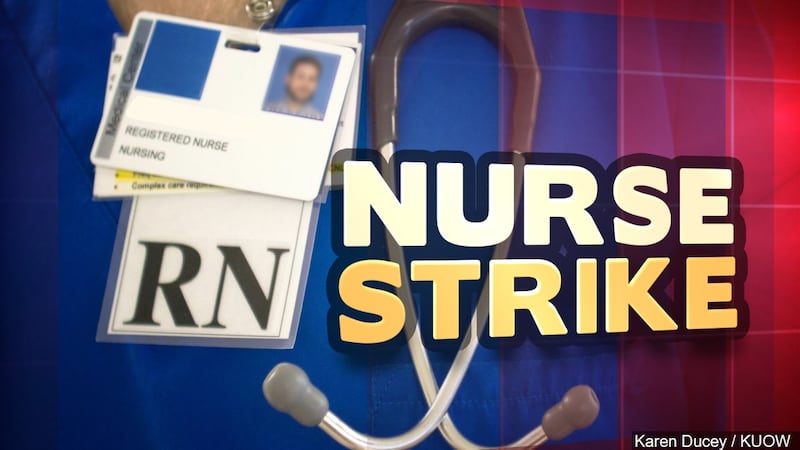 Published: Sep. 14, 2019 at 1:33 PM PDT
Nurses at a South Lake Tahoe hospital plan a one-day strike on Friday to protest what they say is an inadequate health care plan.
Barton Memorial Hospital said in a statement it offers a competitive health care plan for the nurses. The hospital also said it has hired nurses to fill in during the strike so care will not be interrupted.
The California Nurses Association announced the strike on Saturday. Nurses said they made a proposal 14 months ago to eliminate medical debt for the nurses to the hospital and to increase health care coverage but Barton has not responded.
The association said more than 20 percent of registered nurses who work at Barton are in collections or Barton is deducting high amounts from their paychecks for care they or their family members received at the hospital.
"It is important that we have some clarity on what Barton is proposing in order to recruit and retain experienced nurses," Kelli Teteak, a registered nurse in the intensive care unit, said in a statement provided by the association. "Nurses who work together for many years are able to provide the highest quality of care. Experienced nurses have an important role in providing training and mentorship to newer nurses. However, due to Barton's short staffing and inadequate benefits, nurses leave at an alarming rate."
Barton responded it offers three health care plans and the most popular costs $20 to $60 per pay period. Barton said its employee retention is the same or better than the California averages.
Barton said between 2014 and 2018 an average of 13 nurses per year, or 7 percent, were sent to collection agencies.
The strike means negotiations set for Sept. 24 and Sept. 25 cannot continue, Barton said.
The strike is scheduled to start at 7:30 a.m. on Friday and end at 7:29 a.m. on Saturday.