Six people displaced after townhouse fire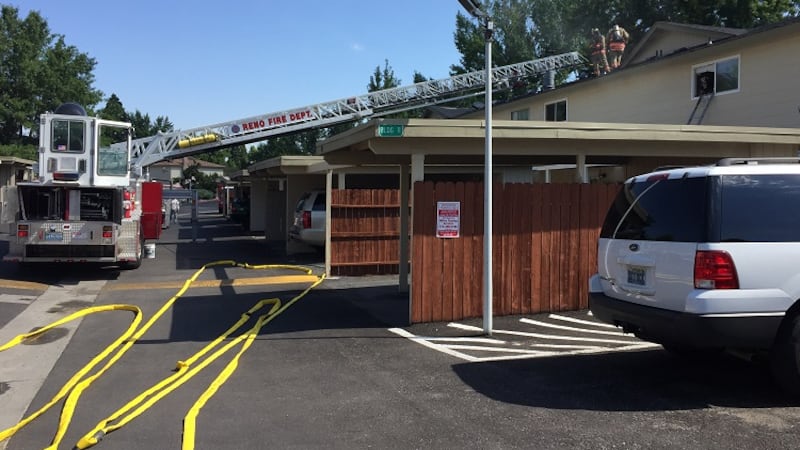 Published: Aug. 8, 2017 at 1:15 PM PDT
No one was hurt, but six people are displaced after a fire at a Smithridge Drive townhouse fire Tuesday morning.
The Reno Fire Department responded shortly before 10AM August 8, 2017 to the 400 block of Smithridge and found smoke coming from the upper window of the two-story home. Fire crews broke down the front door to get inside and found active fire in the kitchen above the stove, starting to burn the cabinets above. Firefighters contained the fire to the kitchen area.
The house was unoccupied at the time, but three adults and three children who live there are displaced because of fire and smoke damage. The Reno Fire Department Chaplin and Reno Firefighters Community Assistance Program are providing assistance to the family for the immediate future.
No neighboring homes or structures were damaged. The Reno Fire Department is investigating to determine the cause of the fire.