Gubernatorial candidate Sisolak speaks on abortion, guns and more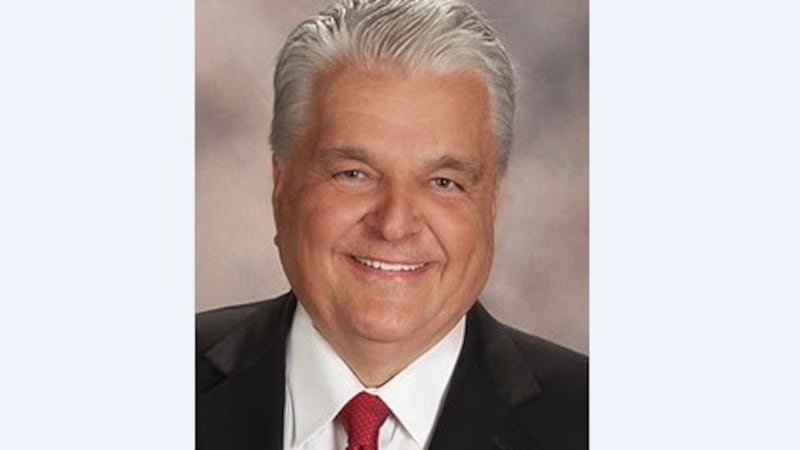 Published: Jul. 2, 2018 at 5:54 PM PDT
Last week's announcement that Supreme Court Justice Anthony Kennedy would be stepping down has placed the abortion rights issue front and center. Will Kennedy's replacement uphold Roe versus Wade, which legalized abortion across the country?
If not, it would be up states to decide with a tone set by governors.
"I support a woman's right to choose. It is a decision between a woman and her doctor, and her faith and her husband and whoever she wants to be a part of it. But it is not something for a political person to decide," says Steve Sisolak, the Democratic candidate for Nevada governor.
In contrast, Republican candidate Adam Laxalt, told us the night of his primary victory party, "I am going to err on the side of life."
The two candidates couldn't be more diametrically different on the issue of abortion.
But that's not all.
Sisolak says as governor he will push for moderate gun control efforts like abolishing bump stocks and assault weapons and upholding an initiative unanimously approved by voters for background checks in 2016.
"I will support that, I will implement that as soon as possible if elected," says Sisolak.
As Nevada Attorney General, Laxalt says he cannot enforce the initiative, that in fact, the FBI informed the state it would not do our background checks.
"They know the attorney general cannot enforce ballot initiatives," Laxalt said of his opponents.
Sisolak says his stance on guns stems from the October 1, 2017 mass shooting in Las Vegas where 58 people died, and 851 were injured at a concert.
He says the event changed his life. He saw the best in people that night and the following day and beyond with people helping each other, donating blood, and doing what they could.
"There was a lady that came over with chocolate chip cookies. She said, 'I don't have any money to give, can't donate blood. But I made these cookies. It is all I can do.' What I said to her is you have no idea how much this is going to mean to the first responders that we give this to. And it did. It was huge. It was amazing," says Sisolak.
He set up a fund, seeking donations for victims and their families. To date, it has raised $32,000,000.
As a university regent early on, he questioned spending on student housing and even the salary of the medical school's dean at UNR.
He is known to watch government dollars and cents. When asked about the building of a 19-billion dollar stadium for the Raiders in Las Vegas, he is unapologetic.
"Over $13,000,000 annually will be taken out of that, generated, will go to education throughout the state of Nevada as a result of the stadium being built. So I think that is a positive thing and something the whole state of Nevada can be proud of. The fact that we did that and it is going to create jobs," says Sisolak.
Sisolak says he is neither pro-southern Nevada nor anti-northern Nevada. Rather, as governor, he says, he will stand up for all Nevadans, as their needs are quite similar on all sides of the state—like education, healthcare, and infrastructure.
We have a call into Adam Laxalt's campaign officer concerning a one-on-one interview with the Republican Gubernatorial candidate. We are currently working on the details.