Governor Sisolak considers his first legislative session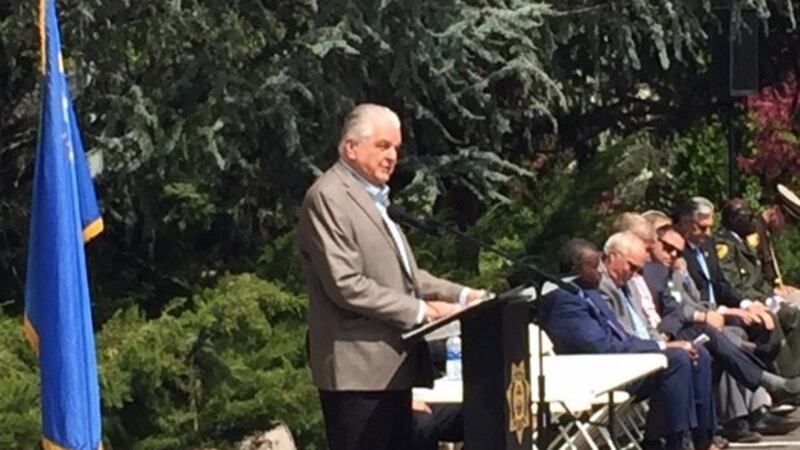 Published: Jun. 4, 2019 at 6:13 PM PDT
Governor Sisolak is taking stock in his administration these days as lawmakers in Carson City head home.
By all accounts the
was a productive one, with some contentious issues, not the least of which was funding for education.
The governor says he is happy with what lawmakers did for education in this state. It is the most funding the state has ever spent on education in its history, he says.
That includes additional funding for school, teachers, and students.
starts the wheels turning on how Nevada pays for education. Sisolak says the new system, once established, will be better than the old.
"There are a lot of tax sources, I don't know what one is on the table. I need to determine in a responsible way, what the need is. This way of putting it together. The way it is done now isn't working. It hasn't worked in 50 years, and I don't think it's going to work for the next 50 years."
He says teachers in Washoe County and Clark County can anticipate a raise as those school districts have committed to the increases. He says it's not a great amount, but tells teachers they are appreciated.
He says no one has determined what the exact amount of "adequate student funding" is, and that is what he and stakeholders will determine. SB 543 doesn't go into effect until 2021.
Additionally, he says what happens economically in Nevada over the next two years could change funding mechanisms.
In addition to education, the governor pointed to what he says are other accomplishments of his administration.
He says 77,000 formerly incarcerated inmates will
. He also points to new election policies within the state, including
and same-day voting.
A bill tying Nevada's Electoral College votes to the national popular vote is one of the few pieces of legislation
thus far.
"Nevada matters. I mean we matter. We are a small state, we are early, but those 6 votes are important when you are coming out of the gate," said Sisolak. "And to make us just part of this big package, we had an awful lot of presidential visits last time around. We've got an awful lot in this primary already-- presidential candidates stopping in. I don't want to diminish our potential by becoming part of a pack that I think would dilute our influence," he said.
He said Nevada will soon have collective bargaining for state workers, a first for the Silver State.
There will also be an increase in the
, which will go into effect over time.
He
which would eliminate so-called "surprise billing" when a patient does not go to an emergency room covered by his insurance.
$5,000,000 will go toward the census count in Nevada under 2019 legislation.
Nevada, he says, will become the "gold standard" when it comes to the legalization of cannabis, much like other states and even countries turn to us for gaming regulation. That's because a new cannabis commission will soon be established in Nevada to set policy and oversight into the lucrative and growing industry.
In all he said, it's a brand new day in Nevada.
"I firmly believe that the Nevada you saw on February 4th is not the same Nevada you see on June 4th. And I think it is a much better Nevada. Families are impacted in a very positive way. I'm looking forward to seeing the results of that," he says.
He could not say if there are any more bills that he plans to veto. He says he and his staff go over every piece of legislation that comes to his desk. It has to be examined, he says, as it can look much different today, compared to what it looked like when it was first introduced to the 2019 Legislature.