Silver State Sights: Paradise Ranch Castle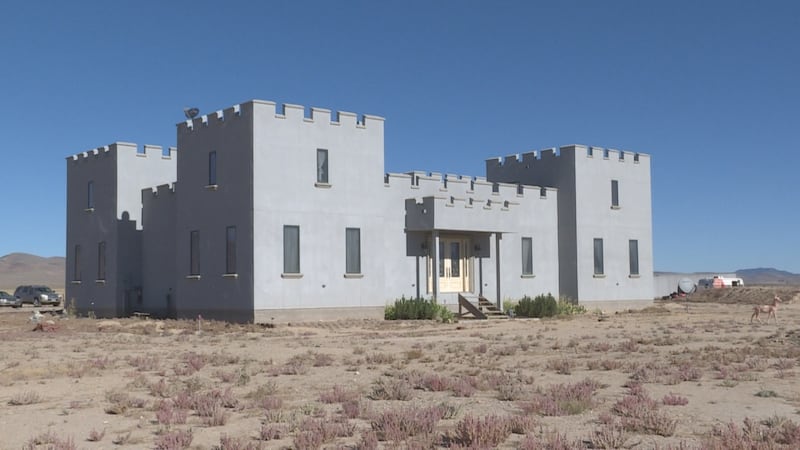 Published: Feb. 11, 2020 at 9:55 AM PST
It all started with a promise from a man to his wife.
"He said if you move to Nevada, I'll build you a castle," explained Donna Sossa, owner of
.
Sossa is an Ohio native, whose late husband Bob married her in Las Vegas about a decade ago… and it wasn't long after that when he decided he wanted to move to Nevada.
"He loved Nevada," she explained. "He would come here at least two times a month. He could afford it because he was a high roller."
So the plan to build a castle – became a reality.
Paradise Ranch is obviously a castle from the outside, but there are some parts inside that also give it that feel. It has several bedrooms for guests to stay in, and an impressive dining room. It also has slot machines, and plenty of sports memorabilia.
But perhaps the most impressive part is downstairs – known, fittingly, as the dungeon. It features a bar, and a game room that would make most jealous.
And no castle is complete without a secret door – which you will find downstairs.
One mistake you don't want to make is trusting the GPS on your phone to get you there. Just head down State Route 722 of U.S. 50 for about 10 miles before you get to Austin, and you'll find it.
The castle is located 12 miles from the small town of Austin just off U.S. 50. Just take State Route 722 off of 50 for about ten miles just west of Austin and you will find it.