Residents test water in Swan Lake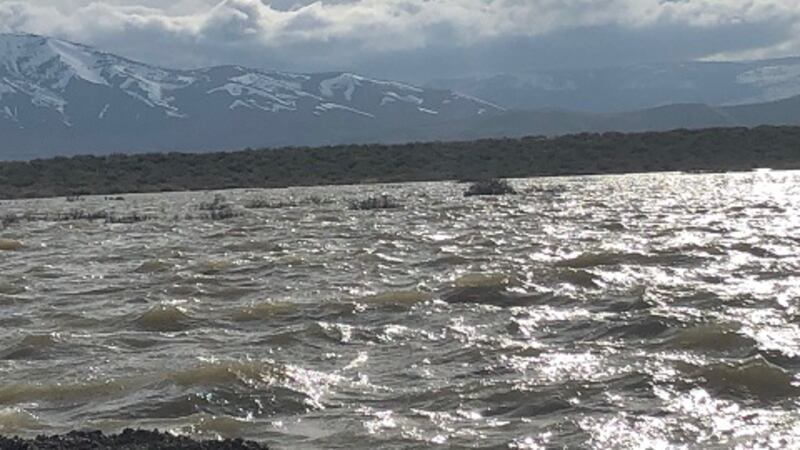 Published: Apr. 24, 2019 at 3:36 PM PDT
Looking down on the water treatment plant in Lemmon Valley, you can understand why residents in the area are worried about the water in
. Comparing pictures from 2011 and now, the facility is a shadow of its former self.
The plant is not far from the elementary school in Lemmon Valley. That's why a couple weeks ago, Denise Ross and an environmental engineer experienced in water collection took samples of the water. They started right next to Lemmon Valley Elementary School.
"There being two sewer treatment plants dumping effluent into the lake, we weren't comfortable with the results we were being told," say Denise Ross, a Lemmon Valley resident.
They then moved to Pompe Way, where homeowners have been forced from their property because of flood waters. They then went to the other side of the elementary school.
The samples were taken to a certified lab in Nevada. The results would come back several weeks later. All the tests were paid for by Ross.
"Two by the school came back with no coliform or e-coli bacteria," says Ross. "And then the one near Pompe did show some levels, higher levels. But that could also be explained by leaking septic systems, and bird droppings," she says.
Ross says they did not test for metals. That may come later. But she says because of the clay bottom of the lake, and the higher alkali PH, levels were higher than normal in one of the samples.
She says these results are at least within safe ranges where residents don't have to worry about coliform, nitrates, PH levels, and solids, especially considering no one would even want to swim, much less drink this water.
Still, residents are encouraged to wash their hands with soap and water if they come in contact with the lake.
>Copyright KOLO-TV 2019