Reno moves against puppy stores. Moratorium now, ban later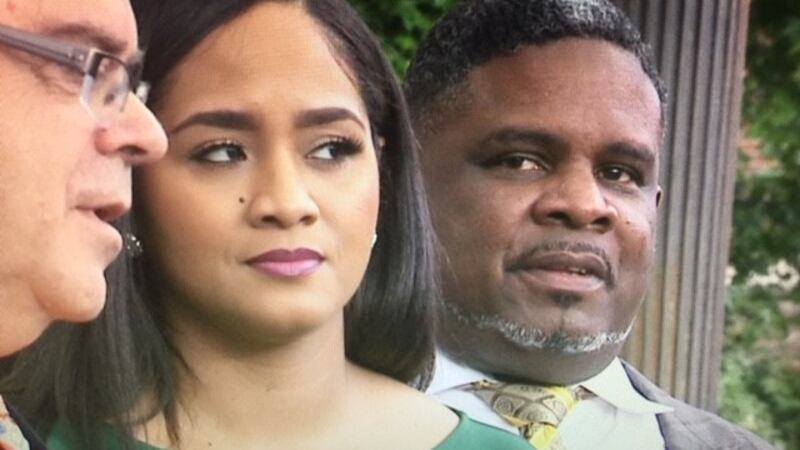 Published: Oct. 23, 2019 at 6:35 PM PDT
Wednesday, the Reno City Council took a first step toward banning the retail sale of dogs and cats.
The issue took center stage for many last month, as the owners of Reno's only pet store selling dogs and cats--Michael and Leilani Schneider--were indicted on charges of practicing veterinary medicine without a license. She faces an additional count of torturing or killing an animal.
In the wake of those charges, came stories from customers and former employees describing conditions of neglect and abuse in the store and of sick animals left without care and even sold.
Mayor Hillary Schieve signaled she would seek a ban on such sales.
Wednesday, the city attorney's staff returned with a proposal of no new licenses for six months. During that moratorium they would work out different alternatives to present to the council. One, any business selling dogs or cats would need a privileged business license or, two, a certificate of animal welfare or, three, that such sale just be banned.
In the discussion that followed most of the council members made it clear they favored a ban.
The mayor said businesses had been warned.
"We were pretty clear we were going to pay close attention to these businesses and unfortunately they've sort of proven pretty distasteful to put it lightly."
The vote for a six-month moratorium was unanimous. Six months from now, it's clear the vote will be for an outright ban.
Ironically that vote may nearly coincide with the Schneider's trial date.
Their attorney, Carter King, said he'll study the council's action, but didn't rule out advising them to sue the city.
The ban would prohibit only the sale of dogs and cats. The Schneiders' and other pet stores could still sell other animals as well as pet food and pet supplies.
The sale of dogs and cats has become controversial in recent years because the animals often come from so-called "puppy mills" and are bred and raised in inhumane conditions.
Legitimate breeders and rescue organizations will be unaffected.