Reno could extend moratorium on pet stores that sell cats or dogs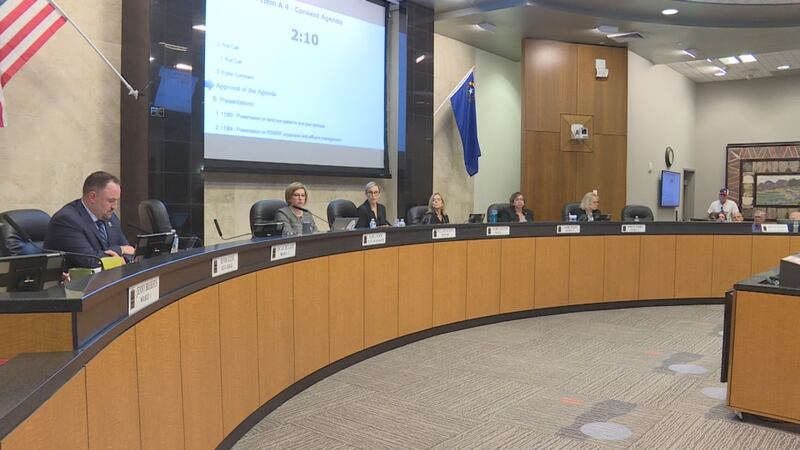 Published: Oct. 23, 2019 at 8:52 AM PDT
The Reno City Council could extend the ban on accepting new pet stores that sell dogs and/or cats.
A 30 day ban was in place after the September 2019 meeting and it is set to expire on November 13th, 2019.
At the meeting scheduled for today, October 23th, 2019, city staff is recommending that ban be extend until April 30th, 2020. This will be the second step in a two part process of implementing a moratorium on new business licenses that sell cats or dogs. It would also stop a new owner from operating a shop, if an existing business has been sold.
City Planning Manager Angela Fuss says if the extension is passed by the council, it will give the city time to look at their codes that regulate the sale of cats and dogs and also look at the existing business licenses.
More time would also give Reno the chance to see how other cities across the nation has adopted similar rules.
But the city will have to be careful of how it goes about the moratorium because of a local agreement with City of Sparks and Washoe County.
"We want to make sure that we are not overstepping our boundaries from the city's jurisdiction because we have all agreed from the interlocal agreement that regional animal services should be dealing with animal services," said Fuss. "This is specific to our zoning code and what types of uses we want to allow within our city."
All of this comes after the owners of Puppies Plus in Reno, Michael and Leilani Schneider, were arrested for allegedly practicing veterinary medicine without a license. Also along with an additional count of torturing or killing an animal.
The Reno City Council meeting begins at 10 a.m. at City Hall.
For more information,
.