Reno-Sparks Indian Colony unveils Veterans Memorial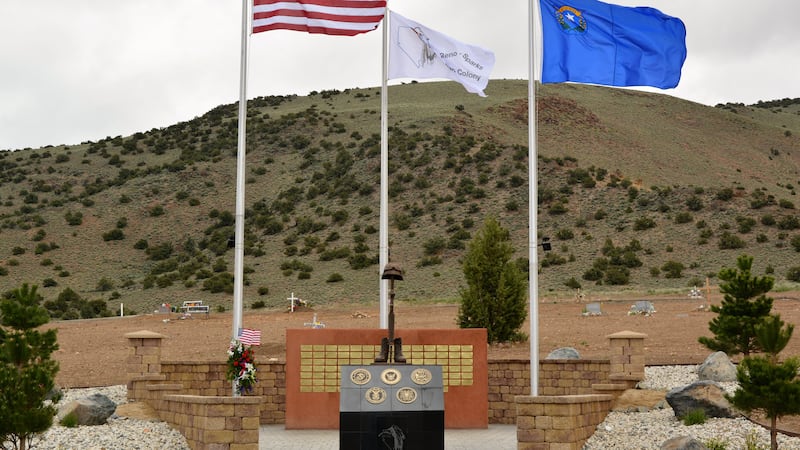 Published: May. 27, 2019 at 3:38 PM PDT
The
(RSIC) honored its deceased military veterans on Memorial Day by unveiling its newly-constructed Veterans Memorial.
"We should always take time to remember the men and women who served our country," said RSIC Tribal Chairman Arlan D. Melendez. "It is always good to pause and reflect on what they did to give us what we have today, and by displaying the names of our Native warriors who have passed, we will honor them every day."
The RSIC has 96 veterans who have passed, 46 living veterans, and four members on active duty. The names of those 96 men and women who have died are displayed on the RSIC Veterans Memorial, at the Hungry Valley Cemetery on Cemetery View Road in Sparks/Hungry Valley.
The ceremony also included a prayer, honor songs, Taps, a specially-designed wreath, and the dedication of a battlefield cross. The RSIC held another ceremony earlier in the day at Mountain View Cemetery.