Teens settle racial discrimination suit against LCSD and Yerington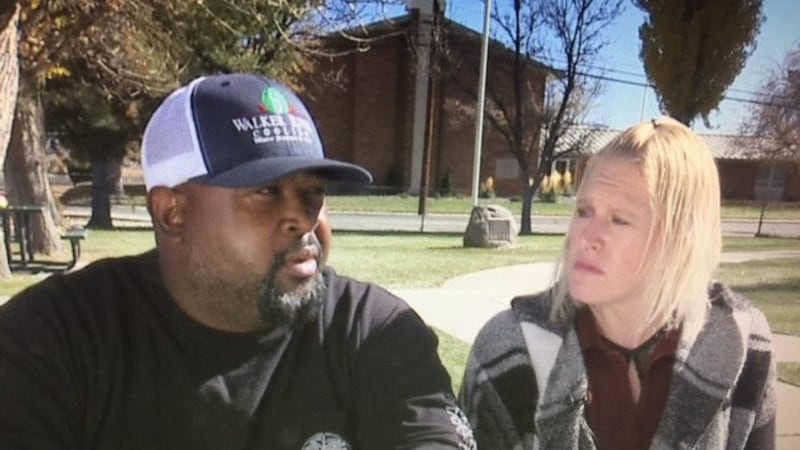 Published: Oct. 26, 2017 at 7:29 PM PDT
A settlement has been signed to end a federal lawsuit alleging racism at Yerington High School and within the Yerington Police Department.
See the attached pdf that goes over the settlement.
In short, YHS officials have agreed to: 1) consult with racial harassment experts from the United States Department of Education; 2) lift the trespass order against Charles Tolliver; 3) permanently remove the suspension of Jayla Tolliver from her educational record; and 4) pay for one year of mental health counseling for both Jayla and Taylissa.
Two 14-year-old African American sisters have filed a lawsuit in federal court in Reno alleging racism at Yerington High School and within the Yerington Police Department—violations of Title VI of the Civil Rights Act of 1964, according to attorney Terri Keyser-Cooper.
Read the full complaint, with circumstances and specifics, attached to this story.
The lawsuit alleges Lyon County School District administrators have insisted, "We can't control peoples' behaviors." Keyser-Cooper says that's wrong, as schools have the authority to discipline, transfer, and suspend students who harass and bully others. She says the principal ordered the girls' father off school grounds when he went to complain about the racism faced by his daughters and his perception of nothing being done. The attorney says when one of the girls angrily reacted to a harasser calling her "nigger," the school suspended her for three days and did not punish her white harasser.
The lawsuit requests that an Independent Review Agency from the U.S. Department of Justice be brought in to oversee training and make recommendations; that LCSD comply with the anti-bullying laws embodied in
, including identifying a safety team and creating a safety team; that an independent law enforcement entity be appointed to worked with the Yerington Police Department to determine if the male students making threats have access to weapons, have a history of violence, and have psychological problems; that LCSD fund mental health counseling for the girls; that the trespass order against Charles Tolliver be lifted and the suspension for one of the girls be expunged from her record.
After KOLO first reported on accusations of racist bullying in Yerington, Lyon County Manager Jeff Page released this statement:
"Recent events in Lyon County have brought up the issue of racism. County Manager Jeff Page, speaking on behalf of the Board of Commissioners and the staff explained that all citizens of Lyon County regardless of race, creed, ethnicity, sexual orientation or sex deserve to be treated with dignity, respect, compassion and justice.
"Racism and discrimination prevents individuals from fully participating in and contributing to their community. Eliminating racism and discrimination will allow all to celebrate the richness of diversity.
"Lyon County has a long history of diverse cultures working together to build a strong and vibrant community. Racism and discrimination exist throughout the world but the acts of a few are not the reality of our County.
"Lyon County supports any and all efforts to build relationships with diverse cultures to build a community of people helping people and communities supporting communities. Lyon County has grown in population and with growth comes change. Lyon County embraces the opportunity to work with different people from different races, religions, cultures and viewpoints."
ORIGINAL STORY 10/26/2017:
The rural town of Yerington seems far removed from the coarsened national dialog on race.
And, if it weren't for the serious issues involved, it would almost seem like the plot to a bad teenage movie, but it's a serious matter to Charles and Nancy Tolliver, whose two daughters go to school every day, expecting and often experiencing bigotry in its boldest forms.
"Like today they were called the 'n' word and said 'watch your f-ing back'," says Nancy Tolliver. "And it's just continued threats."
Charles Tolliver says he's no stranger to racial attitudes, but this is a first-time experience for his daughters, both apparently good students and competitive athletes.
"It's pretty much they've never had to deal with anything like this. It's their first time and it's troubling."
They've taken their complaints to school officials and say little has been done, and now it's escalated with posts on Snapchat--a student brandishing a gun, promising to go "n"-word hunting.
"When you have a child that is strapped with guns and knives saying they're going n-----r hunting, you're threatening anybody in this community that is bi-racial or black," says Nancy.
"Those are grossly inappropriate and disgusting," says Lyon County School Superintendent Wayne Workman, "and we would never condone that kind of behavior."
The Tollivers say they've filed complaints with Yerington Police, who have security responsibility at the school; in fact they're filing another Thursday, but nothing has been done.
We were unable to talk with Police Chief Darren Wagner on camera, but he has told us he finds these posts disgusting as well, but he can't do anything because the posts with their vaguely-worded threats aren't breaking any law.
Even hate speech is protected by the First Amendment.
The school district can, however, act when behavior threatens the educational climate.
"The school district and the school did take action. They followed our policies and procedures to a 't'. You'll recall our authority is limited when things happen off campus."
He said he couldn't say what that action might have been. We've been told at least one student has been suspended. But the bullying apparently continues, and for the moment, there's no good answer for these parents, this school and this community.
"These girls have got real issues with what's going on and they don't have a voice," says Charles Tolliver of his daughters. "They can't go to school and talk with a principal who's supposed to be there help them and make sure they're safe in school."
"Anyone of us would be sickened if that happened to our own child," says Workman,."So it's very important that we all take steps to make sure that this doesn't happen again and that we have consequences for when it does happen."