RFD and TMFPD peer support groups aim to prevent firefighter suicides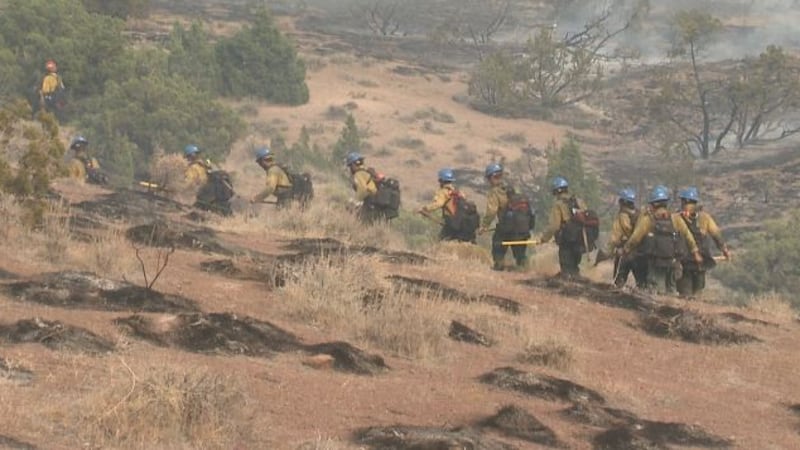 Published: Jul. 16, 2019 at 9:05 PM PDT
Not only do firefighters face a physical fight when they combat flames from structure or wildfires, but a mental battle as well. Both the Reno Fire Department and the Truckee Meadows Fire Protection District have implemented peer support groups.
"There's been a stigma in the fire service since the fire service began and that's: we have to be tough we have to be these strong individuals that everything we experience we can handle it, and we can't always handle it," Captain Derek Reid, of TMFPD, says.
According to the
82 firefighters died by suicide in 2018. These numbers they say, are likely under reported because of the stigma surrounding suicide.
The peer support groups aim to reduce that stigma and give firefighters a safe place to go for help.
"We know each other and we know what we're going through because we live together and so we can understand things from a specific perspective so we can make a connection with someone and often times that helps when it's a familiar place," Captain Eric Lieberman, of RFD, says.
Nora Brucklacher, a local therapist, says that these groups are helpful because of the understanding and connection firefighters get from one another.
"They are brothers and sisters and they are shoulder to shoulder with each other down in the arena with one another battling those flames and sot hey get it, there's that sense of empathy that you can't get from those who really don't know the experience," she says.
Both peer support groups are trained to identify and intervene when they sense something isn't right.
"You never know what's going to be the trigger where the whole house of cards collapses and you lose your mental resiliency your ability to cope and deal and because we work together so much we have a better idea of what's normal behavior for people," Lieberman says.
Firefighters are here for everyone on their worst days. It's essential to remember the sacrifice they make and not just the physical, but mental battles they push through every day.