Puppy store arrests could prompt moratorium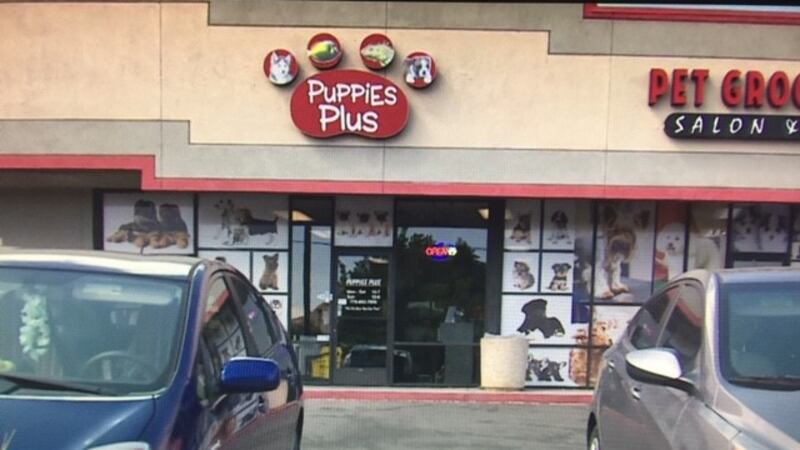 Published: Sep. 11, 2019 at 6:43 PM PDT
The recent arrests of the owners of a Reno pet store on charges of torture and killing an animal and practicing veterinary medicine without a license is prompting calls for the city council to shut the business down.
"Please end the suffering at these little shops of horrors once and for all," Billy Howard of Puppy Mill Free Reno told the council at their regular meeting Wednesday.. "Revoke the licenses of these cold- hearted monsters in our midst now."
A young mother holding her toddler said conditions in the store were "horrible,:"
"Shut it down. They're really bad. Get them out of there."
That was not going to happen at this meeting. This issue arose too late to be on the agenda for action, but that could change.
The investigation of the store's owners--Michael and Leilani Schneider--is continuing. Mayor Hillary Schieve says she's upset with what she's hearing about sick puppies going without care and either dying or sometimes being sold.
"It's certainly very disturbing and nothing we should tolerate in the city of Reno."
She wants to see the results of the investigation, but she thinks there should be consequences.
"If they are found to be convicted I think their license should be revoked. I think this council should look at a moratorium so no one else can open this type of business in the city of Reno."
The city charter gives her the power to call special meetings and that's what she's done. It's scheduled for Thursday, the 19th at 6 PM. She's urging all interested citizens to attend.
"I want to send a clear message this will absolutely not be tolerated and I will stay strong and very firm."