Three injured in plane crash near Reno Stead Airport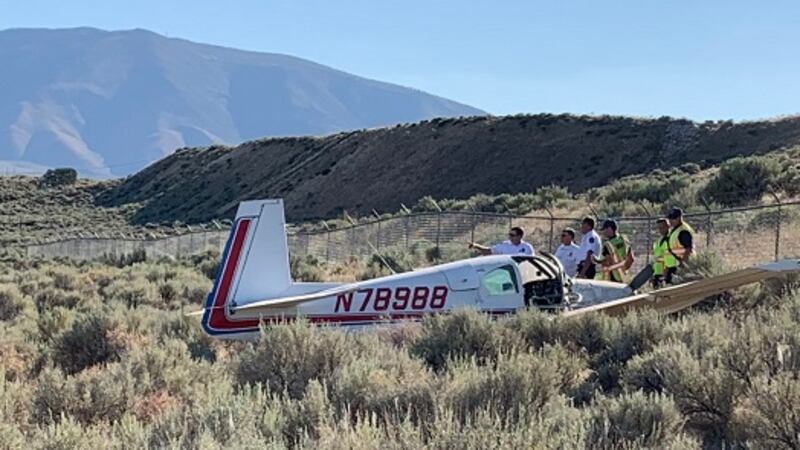 Published: Aug. 26, 2019 at 5:38 PM PDT
A plane making a landing at the Reno Stead Airport crashed short of the runway, outside of the airport property.
It happened Monday, August 26, 2019 just before 5PM.
Reno Fire says the plane did not catch on fire. Officials with the Reno-Tahoe International Airport tell KOLO 8 News Now that sources are telling them the plane was coming east from the playa.
Three people were on board and they have all been transported to a Reno hospital. Two reportedly suffered minor injuries and one person is hospitalized with critical injuries.
The FAA and NTSB are investigating. Bravo Avenue is now open in both directions.
The Mooney M20C single-engine plane is registered out of Woodland Park, Colorado.