New entry gate unveiled at Nevada's only Civil War veterans cemetery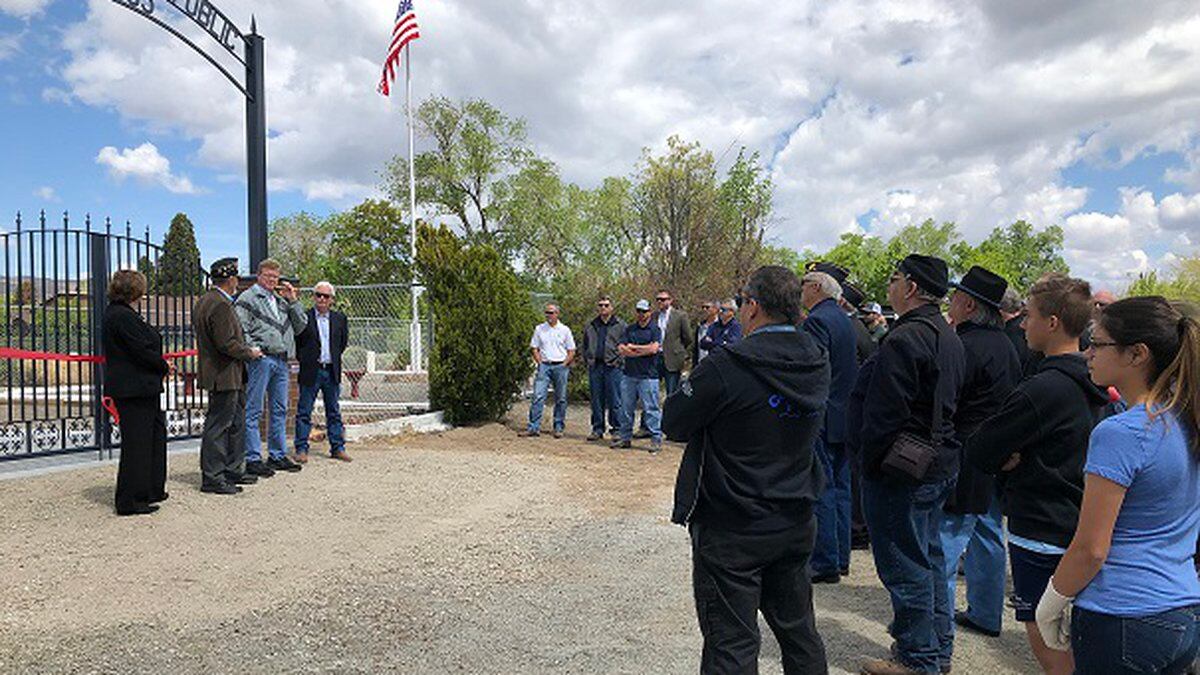 Published: May. 24, 2019 at 11:53 AM PDT
Rep. Mark Amodei helped to cut the ribbon on the new entrance gate for Nevada's only Civil War veteran's cemetery.
The Nevada Chapter of the Associated General Contractors of America renovated the gate as a service project to honor Nevada's veterans.
The Grand Army of the Republic Cemetery at 10th and Angel Streets in Reno, was purchased in 1890 by the General O.M. Mitchell Post #69. 82 veterans and members of their families are laid to rest there.
The gate is the first phase of a project to better protect the cemetery.