$2,500 reward for information in South Virginia St. homicide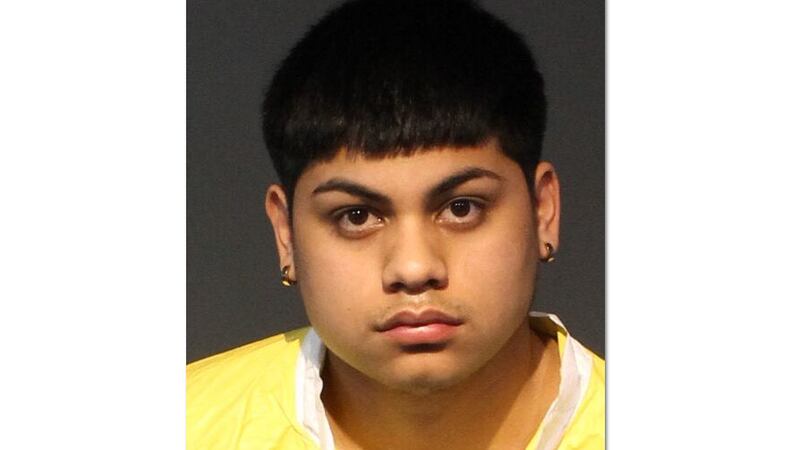 Published: Jan. 13, 2020 at 11:54 AM PST
A suspect has been arrested in the shooting death early Jan. 21 near South Virginia Street and Moana Lane, but the Reno Police Department is still asking the public for help with the case.
Secret Witness is offering a $2,500 reward for information surrounding the alleged shooting death of Jonathan Lopez Lopez, 17, by Will Mendoza-Paniagua, 18 at about 2:30 p.m. Mendoza-Paniagua is charged with open murder.
"It is believed witnesses may have additional information about the events leading up to and following the shooting," police said in a statement on Friday.
Anyone with information is asked to call police at 775-334-2188 or Secret Witness at 775-322-4900 or Detective Jenkins at 775-376-6690 or go to
. In addition to the reward, people who give tips to Secret Witness can remain anonymous.
The Washoe County Medical Examiner has identified the victim in a deadly shooting near S. Virginia Street and Moana Lane as 17-year-old Jonathan Lopez Lopez. He was pronounced dead shortly after arriving at Renown Regional Medical Center.
An 18-year-old is behind bars accused in a deadly shooting on S. Virginia Street.
Officers with the Reno Police Department responded to the scene near Moana Lane, Sunday, January 12, 2020 just before 2:30AM.
Police found two people in the parking lot who had been shot. Both were taken to a hospital. One of the victims later died, the other is in critical condition.
Detectives identified 18-year-old Will Mendoza-Paniagua as the suspect and arrested him for Open Murder.
Anyone with information about this case is asked to contact the Reno Police Department at (775) 334-2188, or Secret Witness at (775) 322-4900, www.secretwitness.comm, or text the tip to 847411 (TIP411) keyword – SW.