Mail thieves steal from hundreds at local mobile home park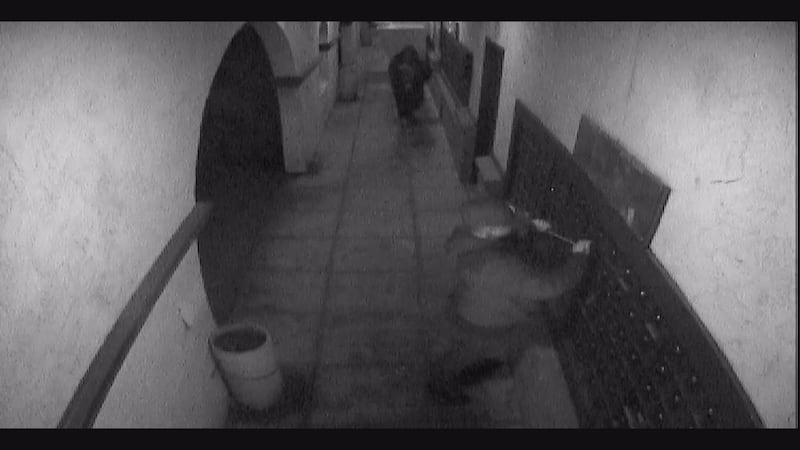 Published: Jan. 12, 2017 at 5:58 PM PST
The video is grainy and its black and white, but someone watching it might very well recognize the players and what they are up to.
It's nearly 11 o'clock last Saturday night and you're watching a crime in progress. It's a theft with literally hundreds of victims.
Two women--perhaps in their late 20s or early 30s, one with LA Dodgers cap over a blonde pony tail--are methodically prying open all 218 mailboxes at the Donner Springs Village Mobile Home Park in southeast Reno.
Early the following Wednesday morning one of them--the one with the blonde pony tail--will return to repeat the theft. In both cases they didn't stop with the mail boxes.
"They removed all of the parcels from the package boxes," says Paul Helms, whose family owns the park, "They loaded them in their vehicle which is a silver Ford Explorer SUV and left the park."
We can assume hundreds of pieces of mail and packages were taken. What they contain we can only guess, but some of what we can imagine is literally frightening.
"It can lead to additional identity theft, other crimes, burglary, forgery, some counterfeiting of people's checks and accounts," says US Postal Inspector Warren Heister.
"Some of the women who live alone are concerned because now they've got their names and addresses. They know where they live," says Helms, who adds that some residents are so concerned they've volunteered to sit in their cars in the cold overnight to watch over the mailboxes. They're angry."
Maranel Thomas is one of those angry residents.
"This has got to be stopped."
She's also at risk. She gets her heart medication by mail and her next shipment may now be in the hands of one of these thieves.
"It's a heart medication for atrial fib. Yes, I'm getting kind of low on it in fact."
The mailboxes were older, but in good shape, built in a time when such theft was rare. They'll be replaced now with newer more secure units.
Maranel Thomas and a number of other elderly residents will have to convince their suppliers their medications never reached them, they need a new shipment and hope it can be straightened out before their current supply runs out and they face a health crisis.
Others will learn in the days and weeks ahead which bills, which checks weren't received. They'll watch their bank accounts for any suspicious activity, the impact of this theft will linger.
"You really feel invaded," says Thomas. "You know, your mail box is a private part of you. It's a situation that I'm really not happy about and I can't do anything about it."
Theft of US mail is a federal felony punishable by a sentence of up to five years for each count. Each stolen piece of mail is potentially a separate count. Rewards for tips solving these crimes is also substantial.
Secret Witness is offering a $1,000 reward for information leading to the arrest and prosecution of those responsible. Their number is (775) 322-4900 or you can text 847-411, keyword S-W.
The U-S Postal Service also pays rewards of up to $10,000 for tips solving mail theft.