MADE IN NEVADA: Absurd Marinade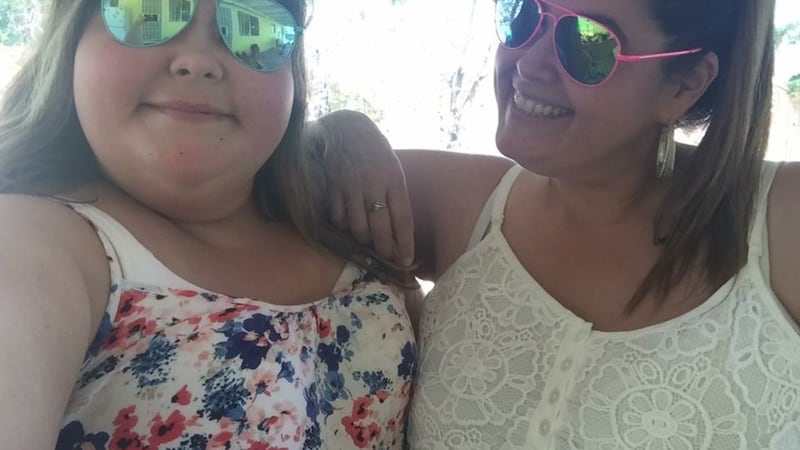 Published: Aug. 29, 2017 at 3:47 PM PDT
A Fernley man created and sells his own line of marinade to help pay for his daughter's mounting medical bills.
In 2013, his 11-year-old daughter was bruised playing softball.
"You know how kids are. They play around. They get bruised and we got notified from her school she had some bruises," said the creator of
, Alan Roach.
He took her to the doctor. Tests revealed a blood disorder called Idiopathic Thrombocytopenic Purpura or ITP. It means her body attacks her blood platelets. One hard hit could be fatal.
"It got really bad. Later in the year they had to do a blood transfusion and so then she stayed in the hospital a couple times and then those bills added up," said Alan.
He used his homemade marinade recipe to make and sell sandwiches at a Bar-B-Que event. He planned on using the profits to pay for his daughters medical bills.
"When I had guys taste it, they loved it. They said, 'Oh my gosh this is great.' I felt like I really had something. That's when it clicked. Maybe I can get this marinade developed and it will sell," Alan thoughtfully said.
He quickly developed precise measurements for the recipe.
"When I do it at home sometimes I'll go, 'Oh an extra pinch of this or an extra pinch of that,'" Alan laughed.
He turned to Damon Industries in Sparks. The company mass-produces his homemade marinade and packages it in the bottles for in stores across northern Nevada.
"He is a scrapper. He goes out, sells everything. He's done an awesome job. We've done this for other people and I've given them the same guidelines and Alan has exceeded everyone that we've ever done this for," said Vice President of Marketing for Damon Industries, Josh Damon.
Alan must sell 200 gallons of his product in a four month period to continue his partnership with Damon Industries. He started selling June 8, of 2016 and with no word or mouth, has worked hard to keep his fledgling business alive.
"It's me and my wife. I've done all the sales. I do all the deliveries to the stores. My wife helps me with invoicing," said Alan.
Now the marinade is catching on. Customers write testimonials on the Absurd Marinade website. "Could be the most flavorful marinade I've every had," wrote Travis W.
"I wanted something special and I wanted something different. I didn't want it to take away the flavor of what ever it is your using. I wanted to enhance the meat," Alan said.
There are two different kinds of marinades designed for beef, chicken, lamb, and turkey.
Alan says, it tenderizes the meat and there is no oil so it won't flare up on your grill and it won't scorch your meat. You simply soak the meat for at least one day and up to three for the best results. It causes a chemical reaction that tenderizes and brings out the natural flavor of the meat.
"We source the best products. Everything is done local here in Reno, Nevada right out of Sparks and I believe we've got the best marinade out there," said Alan.
Alan's daughter is in stable condition. He says she is happy and healthy, but her medical bills will likely grow because there is no cure for ITP.
You can find Absurd Marinade at Winco, Safeway, Scolari's, Butcher Boy, Scheels, Sportsman's Warehouse, Flag Store Sign and Banner, and the Buy Nevada First Gift Shop & Visitors Center in the Nevada Marketplace across of the Reno-Sparks Convention Center.