Lost history: Reno loses its oldest building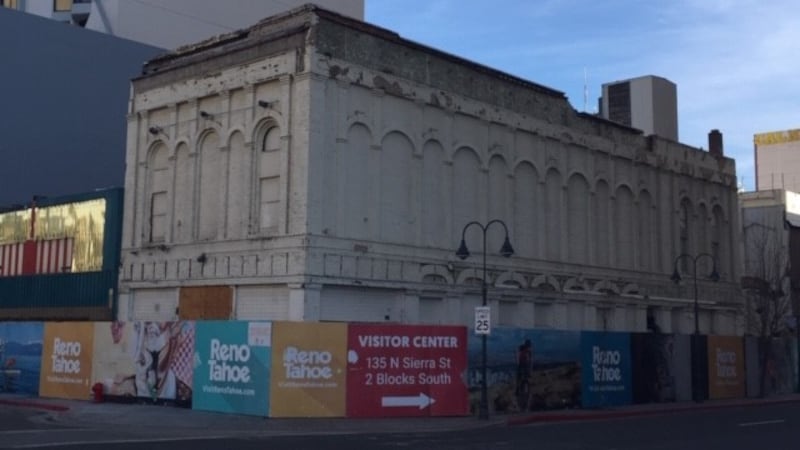 Published: Dec. 13, 2018 at 6:48 PM PST
In our rush to build the future where we will live, we often waste little time on a backward glance. So, after a century and a half of history, there's little beyond museum photographs to track where we came from.
Today's downtown skyline contains few tangible mileposts of that history. Longtime residents remember some landmarks, now gone, and the rare debates that preceded their passing.
A few of those discussions were contentious. The Mapes Hotel imploded after years of argument in spite of its listing on the National Historical Register. The Virginia Street Bridge, an easier call after a series of Truckee River floods, is still missed by some.
We gave little thought to the two-story brick building at Commercial Row and Sierra Street. It never ranked as a landmark in our eyes, but its place in our history should be noted as we're about to bid it goodbye.
Built in 1872 as Reno's Masonic Hall, it's just about our last link to that time when Reno was growing from a dusty frontier crossroads to a real community.
"It was a hub,"says Sheryln Hayes-Zorn of the Nevada Historical Society. "Freight trains and freight coming in and out of Reno, going to California, going up to Virginia City. It was a booming and bustling community."
Reno's Masons erected an imposing structure for its time right on Commercial Row, then the center of all that our city was becoming. It served not only them, but other fraternal organizations, the kinds of groups that make a community more than a collection of buildings and people.
"That's how people got together, had socials, raised money for their members and for people who had disadvantages."
The lodge was on the second floor. The first was always occupied by a retail store. For 70 years it was home to Reno Mercantile, selling hardware, groceries and just about everything else a growing community needed.
Built of brick, it survived two major fires that destroyed much around it. It also survived depressions and recessions, and the periods of expansion that doomed its contemporaries and most of what followed.
As the downtown evolved, retail moved elsewhere, the Masons too; it found no new purpose. In recent decades it's been closed, used only for storage.
Truth is, most of us gave it little if any thought.
Soon it too will be gone,
connected with its next door neighbor, the Whitney Peak. Interior demolition has already begun. Soon the walls that witnessed all that history will also be just a memory.
"It's just one more that's going away and it's sad, but there's so much growth. They have new ideas what they want to use the space for."