Judge denies request to throw out charges in puppy store case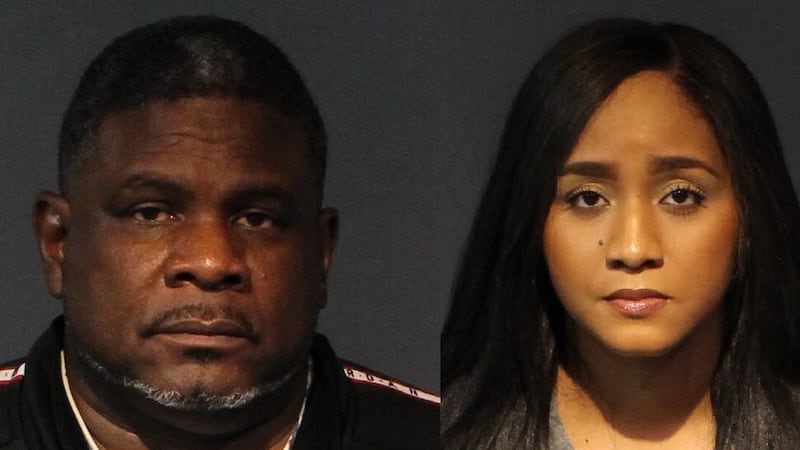 Published: Dec. 3, 2019 at 3:26 PM PST
A District Court judge has denied the petition for a Pre-Trial Writ of Habeas Corpus, filed on behalf of Michael Schneider and Leilani Tau-Schneider.
The couple is accused of multiple counts of Practicing Veterinary Medicine Without a License, and Tau-Schneider is facing one count connected with the death of a dog.
The Schneiders are scheduled to go to trial on May 11, 2020 before Judge Scott Freeman.
A judge heard arguments Tuesday in the case of two Reno puppy store owners charged with illegally practicing veterinary medicine.
The attorneys for
are attempting to have the charges against their clients dismissed. Leilani also faces one count of felony Torturing and/or Killing an Animal, in the alleged death of a Cocker Spaniel who was under her care.
On Tuesday, December 3, 2019, their attorneys argued that Nevada law exempts owners and their employees from practicing veterinary care on their animals. The judge will have to consider if pet stores fall into this category.
Attorneys for the Schneiders also argued that the District Attorney's Office failed to properly instruct the grand jury on that Nevada law. And they argued that the DA's Office failed to make the grand jury aware of evidence they say proves Leilani did not kill the Cocker Spaniel, which they allege is alive and was sold to a new owner. One piece of evidence, they say, is that there is no record the dog was cremated.
The prosecution, however, maintains that the dog did die, based on testimony from a former employee.
The case is headed for trial on April 29, 2020. That could coincide with the City of Reno's expected ban on the retail sales of dogs and cats. The city council voted October 23, 2019 for a
, and a majority of the council indicated at the end of that moratorium they would support a permanent ban.