Convicted killer hears his own testimony 37 years later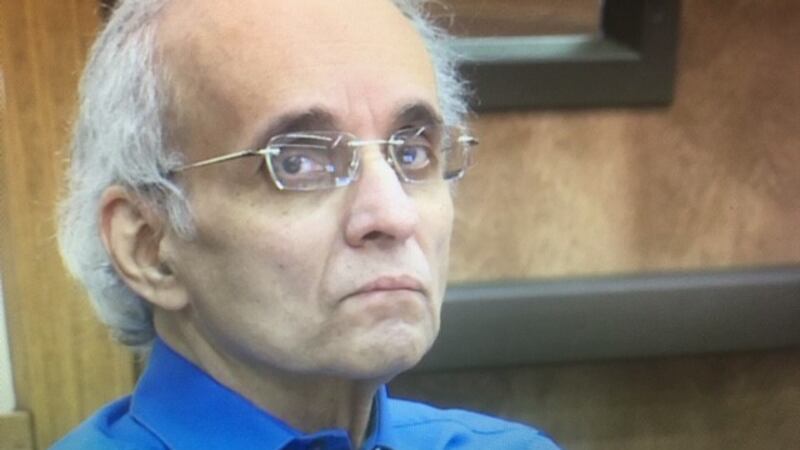 Published: May. 14, 2019 at 5:35 PM PDT
As far as we know, it's unprecedented in Washoe County. A penalty hearing for a convicted murderer being reenacted for a jury, 37 years after the original jury heard the same words.
was convicted in 1982 of the murder of Reno car dealer James Wilson and received the death penalty.
There have since been a number of appeals and two years ago, an appeals court confirmed once again the conviction, but overturned the sentence. The issue was the testimony of a psychiatrist who interviewed Petrocelli without the presence of his attorney.
So, a new penalty hearing was ordered. The court decided the best way to handle it after so many years was to have a new jury hear much of the testimony from the original hearing--minus, of course, the psychiatrist's testimony that led to the reversal.
So, the jury has been hearing it word for word, as if from a script, read by Deputy District Attorney Luke Prengamen with responses from the witness chair read by a series of stand-ins. The court has referred to them as 'actors'. They're actually apparently drawn from local investigative staff.
So May 14, 2019, Petrocelli--now 37 years older, frail-appearing and in a wheelchair, listened to his own testimony from 1982.
Much of it focused on conflicts between statements he made about the crime, which he insisted was an accident as he and Wilson struggled over a gun while they were on a test drive in a moving vehicle.
And, if it really was an accident, whether he had sought medical care for Wilson.
Unlike his demeanor during opening statements last week, Petrocelli seemed to listen with interest to his 37-year-old testimony. He's seeking to have his sentence reduced to life without the possibility of parole, but once again his life depends on the outcome of this hearing.
The hearing is expected to wind up before the end of the week.
Still to be heard, something that wasn't part of the trial or the hearing in 1982--impact statements from James Wilson's family.