High school students train on construction simulators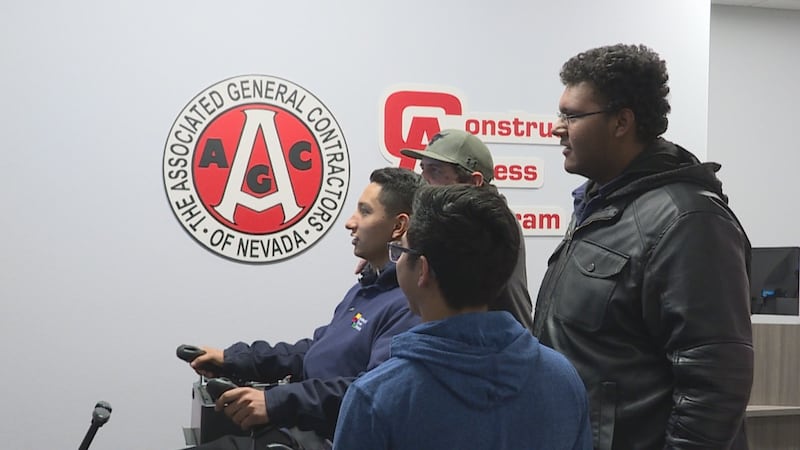 Published: Mar. 11, 2019 at 4:28 PM PDT
It has the look and feel of an arcade game, but it's actually career training.
"For the younger generation coming in, it gives them the chance to get their feet wet so when they get out in the field they somewhat know what to expect," said lead construction operator Jeremy Lage.
Students from the Academy of Career Education spent the morning at Nevada Association of General Contractors on Mill Street, learning about getting into the construction industry.
"We have a huge need for new people to enter our industry," said Nevada AGC CEO Craig Madole. "As the older generation starts retiring, we have people to replace them."
Madole clearly sees a trend, and more employees are needed.
"We've seen a 50% increase in construction jobs in Nevada in the past 5 years. So we have a huge need for more employees but particularly for that younger generation," Madole added.
As a result, high school students who have expressed interest in operating heavy machinery were brought in to train on electronic simulators.
"I had wondered what trade I would want to go into as far as construction," said high school senior Trey Henry. "When I heard I could come down here and train on how to operate heavy equipment, I figured I could benefit."
In addition to the money, and the ability to start right out of high school, a big selling point is job security – because construction figures to always be necessary.
"It's good money. There are all sorts of avenues within the industry. There is travel involved. Everyone's got their own deal that they like. It's year round work and it's always going to be here regardless," Lage explained.