Toys handmade for kids in heartache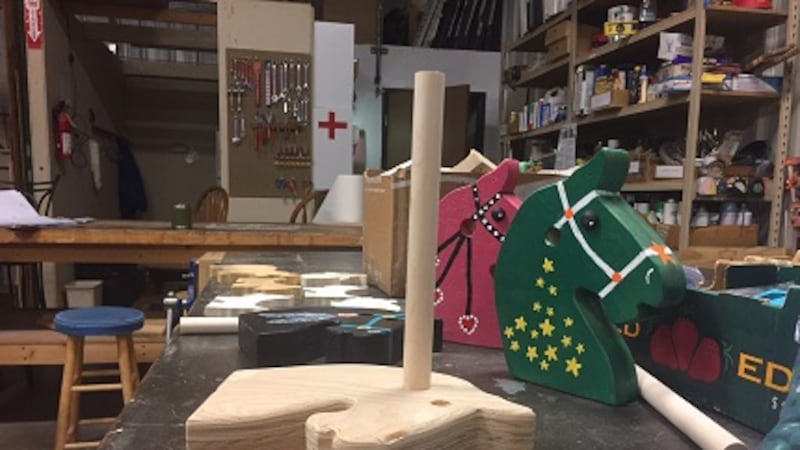 Published: Apr. 27, 2018 at 4:31 PM PDT
When it comes to courtroom safety even a box of toys has to go through security. But how did they get to Washoe District Court, and where did they come from?
For that, you will have to go to the
workshop. You will see toys in various stages of development. There are horses, ducks and frogs. All handmade by the Nevada Woodchucks.
"The goal of the Nevada Woodchucks is to educate and teach woodworking. We also do projects for the community. And we make toys," says Donnah Wenstrom with Nevada Woodchucks.
We are in the slow time of year. But as the group gets closer to Christmas, they will make up to 2000 toys to distribute to 13 charities.
One of those charities is the
or CASA. They work with children who are in the court system and with each appearance, the child gets one of these toys.
"It is something, as I said, they can match with the court experience. And something positive they got out of it. And they see the love that went into the making of the toys," says Judge David Humke with family court.
For the first time in Nevada Woodchuck history, an organization this year asked for additional toys after the holiday giveaway. That organization just happened to be CASA, and the Woodchucks obliged.
They took the toys upstairs to the Family Peace Center, where supervised visitation between parent and child takes place.
"Here at the Peace Center we don't allow cell phones or electronic devices. So parents have to get down on the floor and play with their children. Engage with their children. And these toys allow the parents to do that," says Kendra Materasso, Family Services Case Manager.
The toys allow for everyday play, something many of the kids are denied. The more toys, the better chance for exploration and fun.