Gun made with 3D printer found in luggage at Reno airport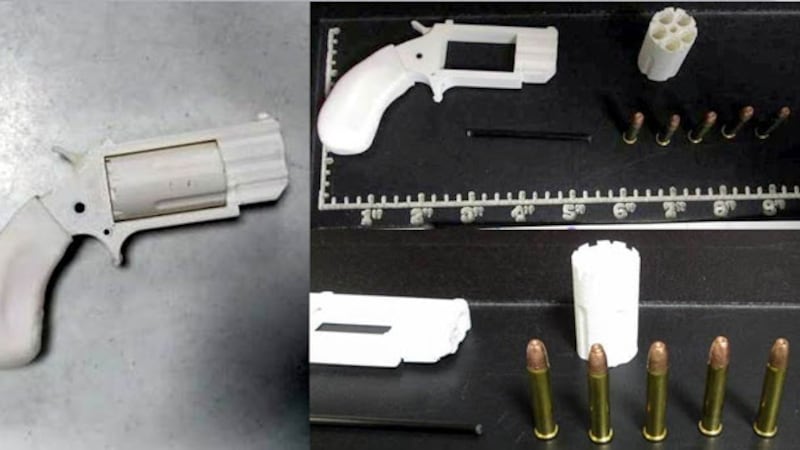 Published: Aug. 8, 2016 at 12:17 PM PDT
The Transportation Security Administration says a gun assembled with parts made from a 3D printer was found in carry-on luggage at Reno-Tahoe International Airport.
One of 68 firearms discovered in carry-on bags nationally the week ending August 4, 2016, the TSA says it was a realistic replica, loaded with live ammunition.
The TSA says the passenger was offered the option of checking the item in carry-on baggage, but chose to leave it behind. The passenger was not arrested or cited, and continued to his flight with no impact to airport operations.
While firearms are allowed in checked baggage, the TSA suggests making yourself familiar with local laws prior to flying with a printed firearm.