First Reno Rodeo Performance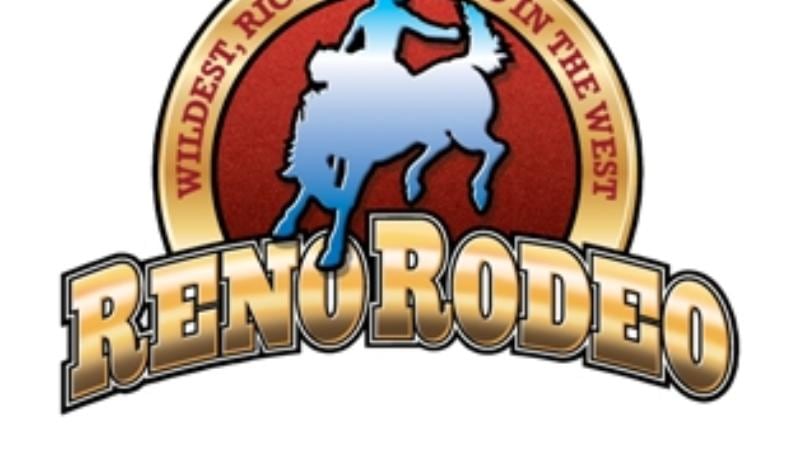 Published: Jun. 17, 2016 at 11:53 PM PDT
The World's number one ranked Bull Rider did not disappoint during the first performance of the Reno Rodeo on Friday night.
Sage Steele Kimzey rode Calico for 81.5 points to win the go-round. Trevor Reiste had the only other score of the night, earning an 80 on Lightning Hopper.
It was a triumphant return for the reigning Reno Rodeo Saddle Bronc champ. Heith DeMoss scored 81.5 points on his first ride of the week.
Kyle Charley won the Bareback, earning the only score in the 80's with 82.5 points. Carson City's Cody Kiser scored just 63 points on his first round ride.
Cody Pratt had the quickest time in the Steer Wrestling, finishing his run in 4.9 seconds.
Cody Snow and Dugan Kelly took the night in the Team Roping at 5.5 seconds. That was just .2 seconds faster than the team of Clay Smith and Paul Eaves, who finished in second place.
The reigning World Tie-Down champ made his Reno Rodeo debut on Friday night. Caleb Smidt finished off his tie at 8.8 seconds. It was the second-best time of the evening, with Timber Moore taking first place at 8.2 seconds.
Kris Gadbois took first place in the Barrel Race, wrapping up her run in 17.04 seconds.
First Performance
Bareback: 1, Kyle Charley, Lukachukai, Ariz., 82.5 on Diamond G Rodeo's Cool Hand Luke; 2, Tyler Nelson, Victor, Texas, 79.5; 3, Win Ratliff, Leesville, La., 77; 4, George Gillespie Jr., Cut Bank, Mont., 76; 5, Cody Kiser, Carson City, 63.
Steer wrestling: 1, Cody Pratt, Pueblo, Colo., 4.9 seconds; 2, John Franzen, Riverton, Wyo., 5.0; 3, Curtis Cassidy, Donalda, Alberta 5.1 seconds; 4, Cody Cassidy, Donalda, Alberta, 5.2; 5, Morgan Grant, Didsbury, Alberta, 6.6.
Team roping: 1, Cody Snow, Los Olivos, Calif., and Dugan Kelly, Paso Robles, Calif., 5.5 seconds; 2, Clay Smith, Broken Bow, Okla., and Paul Eaves, Lonedell, Mo., 5.7; 3, Levi Simpson, Ponoka, Alberta and Jeremy Buhler, Abbotsford, Alberta, 11.6; 4, Trevor Merrill, Idaho Falls, Idaho, and Jake Freeland, Springville, Utah 11.6.
Saddle bronc: 1, Heith DeMoss, Heflin, La., 81.5 points on Diamond G's Karat Cowboy; 2, Charlie Kogianes, Provo, Utah, 80; 3, Chuck Schmidt, Keldron, S.D., 76; 4, Audy Reed, Spearman, Texas 75; 5, Brady Nicholes, Hoytsville, Utah, 74.5.
Tie-down roping: 2, Timber Moore, Aubrey, Texas, 8.2 seconds; 2, Caleb Smidt, Bellville, Texas, 8.8; 3, Clint Cooper, Decatur, Texas, 9.4; 4, Clint Arave, Blackfoot, Idaho, 11.6; 5, Shane Hanchey, Sulphur, La., 13.5.
Barrel racing: 1, Kris Gadbois, Escondido, Calif., 17.04; 2, Jane Melby, Burneyvile, Okla., 17.13; 3, Julie Martin, Paso Robles, Calif., 17.36; 4, Sydni Blanchard, Albuquerque, N.M., 17.56; 5, Nancy Hunter, Neola, Utah, 17.67.
Bull riding: 1, Sage Steele Kimzey, Strong City, Okla., 81.5 points; 2, Trevor Reist, Linden, Iowa, 80; no other qualified rides.