First Native American Honor Flight Nevada in Washington, D.C.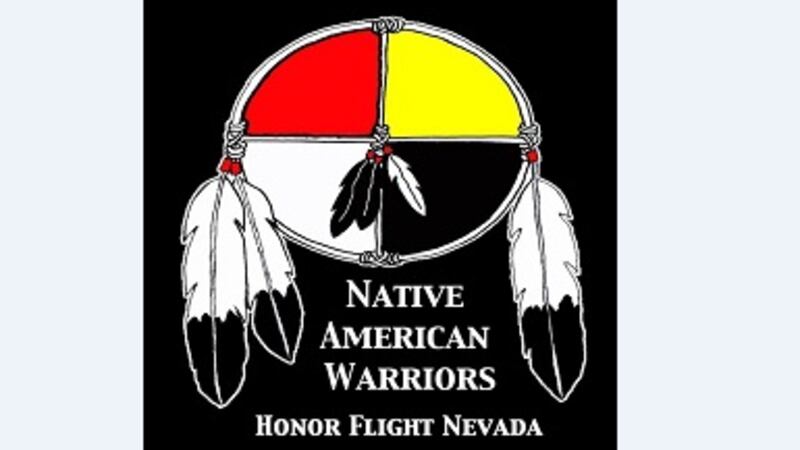 Published: Nov. 11, 2016 at 8:51 AM PST
While we celebrate our veterans here at home this Veterans Day, a special group of warriors from Nevada is being honored in Washington, D.C. The first all Native American Honor Flight left Reno-Tahoe International Airport Thursday morning with the goal of being at their war memorials for the Veterans Day celebrations.
"We've had Native Americans on trips, but we weren't able to show them their memorial specific for them," Jon Yuspa, founder of Honor Flight Nevada, said.
So with this trip solely dedicated to Native Americans, Honor Flight Nevada is able to plan special surprises to thank these veterans. That includes a special trip to the Native American Museum and the group will be a part of the Veterans Day celebrations at the Vietnam Memorial, which will give this group national attention.
"Specifically we wanted to group them together so we can bring attention to their service," Yuspa said. "We can show the rest of the nation they should be doing the same thing."
Not only is this the first all Native American trip for Honor Flight Nevada- it's the first in the nation.
Stacey Montooth is going on this trip as a guardian. She says this trip will give our Native American veterans the recognition they deserve.
"I don't think it's general knowledge of how deeply tied our community is to the US military," Montooth said. "The Native American population has had warriors serve nobly and with distinction since the Revolutionary War."
Montooth is the public information officer for the Reno-Sparks Indian Colony. She also comes from a family with a long list of veterans. For Montooth, this trip is about honoring a group of warriors who rarely ask for recognition.
"In our community, you don't want to stand out," she said. "You don't want to brag. So we have a lot of veterans who just for the life of them they can't understand, why am I being honored? It was just a part of my duty."
Montooth says the timing of this trip, and the special honors these veterans will receive, ties perfectly into their culture.
"In Indian country. there's no bigger holiday than Veterans Day," she said. "Our ancestors and warriors are always the first to defend this land, and that doesn't make a difference whether its for a tribal government or the United States government.
The veterans will come home Sunday to a welcome home ceremony. But this one pays tribute to the warriors, and gives those who attend a closer look at the culture.
"It's a culture a lot of us don't know much about or we don't take the time to learn and participate," Yuspa said. "So this is in public. We''re going to be able to see, and witness, and be a part of a Native American Pow Wow."
The welcome home ceremony is Sunday, November 13 at Reno-Tahoe International Airport. The public is invited to attend and should meet at the ski stature at 12:45.