Fire impacting Mule Deer habitat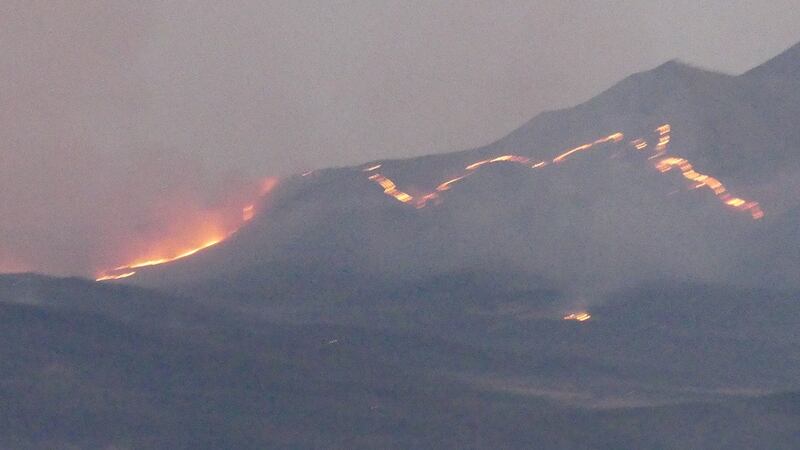 Published: Jul. 13, 2017 at 11:35 PM PDT
The 30,000-acre
is burning in key mule deer winter habitat. If left untreated, burn scars will not rehabilitate and habitat will be lost forever.
"When we have these fires come through and they burn the native grasses and sage brush that can be a little more tolerant to fire, what comes back often times is cheat grass," said Tim Egan with Sierra Front.
To prevent cheat grass from completely taking over the landscape, wildlife officials and land managers have to re-seed burn areas.
"Definitely there are places where we can come back in, put seed down and with some assurance that it will actually recover," said Alan Jenne with the Nevada Department of Wildlife.
That, however, could take years and when deer come to the area of the Long Valley Fire to winter, they may not be able to find shelter.
"They are leaving their summer range in the high elevations, coming down and expecting that that winter range will be there because it was there the year before," said Jenne.
Unfortunately, without food or shelter many deer end up dying, which further exacerbates the problems caused by a wildfire season as active as the one we are seeing.