Ex-FBI agent accused of assaulting MN sheriff in Reno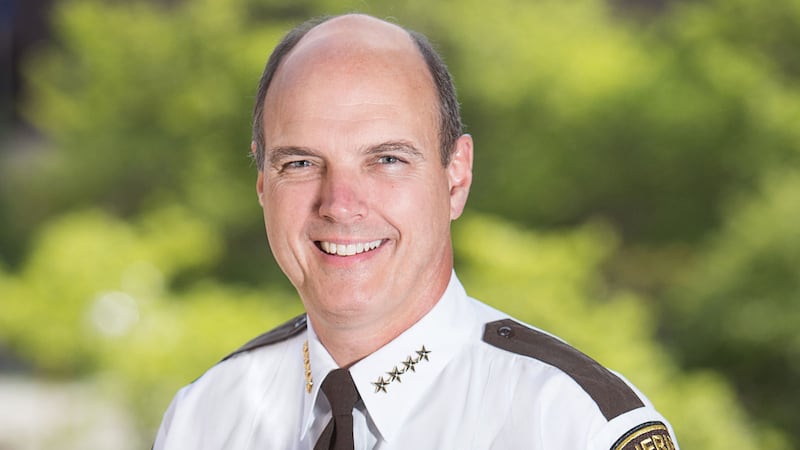 Published: Aug. 12, 2017 at 9:42 AM PDT
A Minnesota judge has granted a restraining order against a former FBI agent turned consultant and speaker accused of assaulting Hennepin County Sheriff Rich Stanek in Nevada.
The Star Tribune reports that the sheriff's office said in a statement that the restraining order requires retired agent John Guandolo to stay away from Stanek.
The July order comes after a confrontation the month before at an annual sheriff's conference in Reno. The sheriff's office says Guandolo, who was cited for battery, physically assaulted Stanek.
The statement says the Washoe County Sheriff's Office in Nevada is conducting a criminal investigation. Stanek declined to comment to the Star Tribune.
Guandolo didn't immediately respond to a request for comment from the newspaper. The conservative provocateur resigned from the FBI in 2008 and has founded a consulting firm called Understanding the Threat.
___
Information from: Star Tribune, http://www.startribune.com
(Copyright 2017 The Associated Press. All rights reserved. This material may not be published, broadcast, rewritten or redistributed.)
The Hennepin County Sheriff's Office from Minnesota released this statement:

On June 28, 2017, Hennepin County Sheriff Rich Stanek was physically assaulted while attending the National Sheriffs' Association Annual Conference in Reno, Nevada. John Guandolo, of Dallas Texas, was cited for battery. Guandolo was presenting at the conference on behalf of the "Understanding the Threat" organization.

The Hennepin County District Court has issued a Harassment Restraining Order against Guandolo. The criminal investigation is being conducted by the Washoe County Sheriff's Office.

Sheriff Stanek serves as the 2nd Vice President of the National Sheriffs' Association and Chair of the Homeland Security Committee.
Statement from Understanding the Threat on behalf of John Guandolo
Shockingly, UTT President John Guandolo was assaulted by Sheriff Rich Stanek of Hennepin County MN during a law enforcement conference at a Reno hotel earlier this summer. The sheriff physically roughed up Mr. Guandolo after his demands for removal of critical comments from the UTT website were declined.

Charges and counter-charges by both men stemming from the June 28 incident are pending in the Nevada courts. The National Sheriffs' Association, host of the Reno conference, responded with a defamatory letter about Mr. Guandolo, but quickly retracted it on the advice of legal counsel.

We are confident John Guandolo will be fully vindicated, and that Sheriff Stanek's unprofessional conduct will be condemned, when this matter is adjudicated.

The whole thing appears to have been a setup instigated by Muslim Brotherhood sympathizers to impede UTT's growing national influence as a truth-teller against jihad and sharia in the US homeland. But I guarantee you, UTT will not be silenced by lawless intimidation of this kind.