Equine therapy program offering more scholarships to children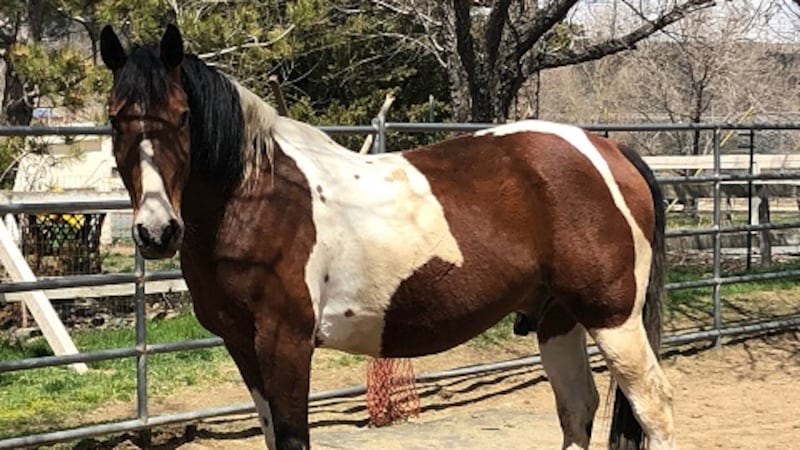 Published: Apr. 12, 2019 at 4:56 PM PDT
Six-year-old Bennett looks like a real pro as he prepares Ruby the horse for a lesson. He cleans her feet, and before tightening her cinch, he takes her for a quick walk. Then it's to the arena to work on turns, and figure eights, among other things. He'll eventually take Ruby on a ride around the facility before he gets off.
This is the
or NEAT Program in Washoe Valley.
Bennett's mom says it's made a world of difference in her son.
"He works with Ruby to direct," says Roxana Rhoades, Bennett's mom. "And he has to focus on that. And he can apply that in the classroom out on the field, or where ever he is at in life," she says.
NEAT has plenty of success stories under its saddle. Children from as young as four or five all the way to 21 can and have benefited from equine therapy.
"These are kids that struggle with ADHD, depression, anxiety, PTSD," says Laurie Roberts with NEAT.
NEAT is a for-profit operation and caters to kids who qualify for Medicaid. Roberts says they want to help even more children. That's why NEAT and the For Kids Foundation have joined forces to create a scholarship program for potential students who can't qualify for Medicaid.
The Four Kids Foundation Board will select the recipients.
"We have kids that come from all over," says Annie Gone-Stewart, For Kids Foundation Board Member. "And some of these children have gone through some kind of physical or mental stressors. And they have been recommended by their social worker or physicians for this program. Our board chairman is Earl Nielsen Ph.D. And he really does believe in the equine therapy," she says.
"People realize that there is this gem in our community," says Cheri Hill, board member with For Kids Foundation. "And that we have a way to participate and sponsor kids into this program. Everybody wins," she says.
NEAT is planning a major fundraiser in early September to raise money for up to 15 more scholarships than what is already available.
If you'd like more information on how to apply for the current scholarships available, or make a donation, go to