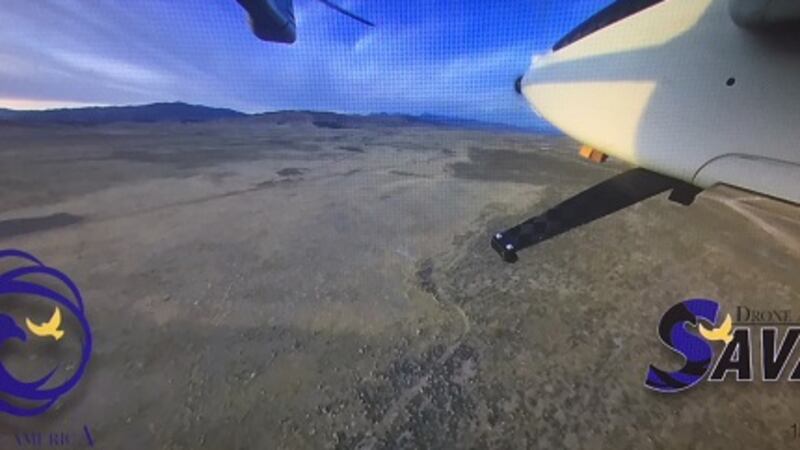 Published: Feb. 5, 2018 at 5:08 PM PST
We've seen the different kind of aircraft used to fight fires. From big air tankers, to helicopters, to a single engine air tankers.
"The safety part of things. When you look at those pilots in the air, they are top-notch. Their aircraft are top notch. But when you put them in environments that have to do with smoke, have to do with heat, the winds, what they are doing, the terrain they dealing with, it puts them in a safety issue," says former fire chief of the North Lake Tahoe Fire Protection District Mike Brown.
Fires are monitored so that pilots and fire fighters can more effectively hit their fire targets.
In a new strategic alliance between Reno-based Drone America and Thrush Aircraft of Georgia, plans are in the works to develop a drone to fight fire in a smarter and more efficient way.
The drone will be as large at the single-engine air tanker and have the capability to carry 800 to 1,000 gallons of water.
It can be manned or unmanned.
But what makes it different from a single-engine air tanker is, it will be flown at night, which is not being done now.
But there is more.
The drone will have the capability to monitor weather conditions, land conditions, and fire behavior in real time.
That surveillance will go on 24 hours straight-- sending the information to personnel on the ground so they can make more informed decisions, like when to evacuate.
"And that is something we have worked hard on to figure out, when it is time to pull that pin. To have evacuations take place," says Brown.
"Scientific basis for predicting fire behavior that is largely lacking now. It is pretty much seat of the pants, and we can do it quantitatively," says Tim Ball, Drone America Sensor Specialist.
The drone won't just be brought out during times of fires. It can also be used by fire agencies to monitor land conditions before a fire ever breaks out.
"We have developed unmanned systems which are smaller which can fly over mapped fuel loading and provide intelligence down to the incident commander that will be responsible for fires. Where should they thin areas? Where can they clean up some of the fuels on the floor?" asks Mike Richards, President of Drone America.
The drone can take off and land in water or land. Richards says that way, the craft can be used all year during fire season, hurricane season, or other times of disaster.