Douglas Sheriff kicks off Caring Neighbors program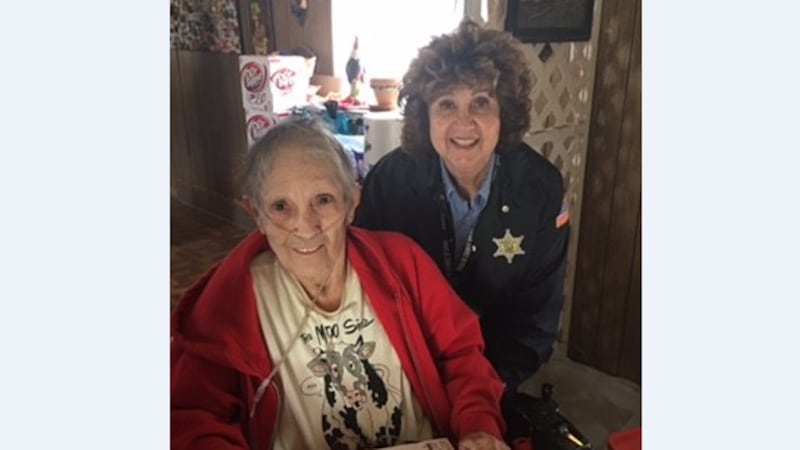 Published: Jan. 4, 2017 at 1:13 PM PST
The Douglas County Sheriff's Office, along with Douglas County Social Services and members of a community task force are presenting a new program called "Caring Neighbors" that will begin January 11, 2017.
Trained Douglas County Sheriff's Office volunteers who have completed background checks, will be calling on senior clients who live in Douglas County. Each client can have a phone call once or twice a week or whichever frequency they wish. The client can also sign up for uniformed DCSO volunteers, male or female, to visit them briefly at their homes.
According to a release, "The program was designed to let the seniors of Douglas County know that they are not alone, cared about, and an integral part of the community. It is well established that people live longer when they have friends and connections in the community, and live healthier lives. Friendships are central to human relationships and those interactions sometimes become less with seniors, which could result in depression.
"It is important during aging to have people around you to support and engage you, and this program does a portion of that. Referrals to the program can be made by the senior themselves, or a neighbor, relative, friend, or an emergency responder such as a fireman or sheriff's deputy. The referral will be followed up on and consent is required by the senior client."
Sgt. Bernadette Smith and DCSO volunteer Claudia Lowe signed up the first client in December by visiting Gardnerville resident Ledean Harbridge, who says, according to Smith, she was very happy to sign up, receive phone calls and chat with new acquaintances.
If you would like this free service, or know of someone who would benefit from this program, please call Douglas County Social Services at (775)782-9825.