Don't pick up lone calves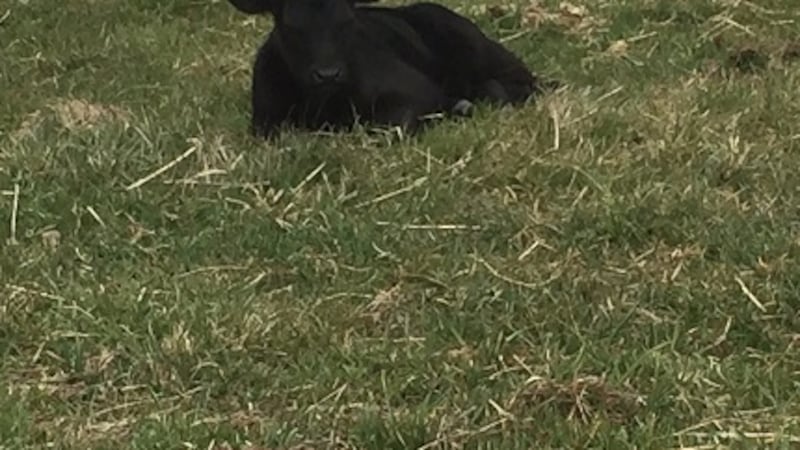 Published: Apr. 18, 2018 at 4:55 PM PDT
"It's cattle and horses and the beauty of Nevada. It's just a beautiful way of life," says cattle rancher Mary Sanders.
It's calving season at Sander's home.
A native Nevadan, she's been around cattle her whole life and continues with the tradition despite the modern view of Reno from her home.
Each one of her female Black Angus cows has had her baby. Mary says it's an exciting time.
"They are great mothers. They are very enjoyable. They are really a great hobby if you have the opportunity and have the space for them," says Sanders.
But what you may not know, none of these calves was born in this pasture.
That's not how the moms do it.
Their instincts and evolution direct the moms-to-be to another place on the property.
"She is going to go, generally if she can, by herself. And she is going to have that calf she will hide him somewhere predators can't get to him and no one can bother him. And that's an important time for her and her baby", says Sanders.
To those who are unfamiliar the calving process, and happen upon the lone calf it may appear as if the animal has been abandoned.
"A veterinarian will actually contact us, or contact the cattle producer and say I have a calf that was picked up in this area. I believe they are yours and it was from a concerned citizen," says Doug Farris with the Nevada Department of Agriculture.
The problem has been frequent enough the Nevada Department of Agriculture has sent out a warning to residents not pick up lone calves.
Depending upon the age of the calf, it could threaten its health.
It's also a loss to the cattle producer.
Worst of all, cattle theft, is considered grand larceny in Nevada.
While none of this has happened to Sanders, she says it's easy to see how such things can happen, particularly as new residents here are unfamiliar with rural ways.
"Leave it with its mom. Mom knows best," says Sanders.
While Sander's cattle were relatively tame, if you come across a lone calf on the range, she says definitely steer clear.
Range cattle are particularly aggressive, and you could get hurt.