Delayed delivery for packages and mail at Sparks Post Office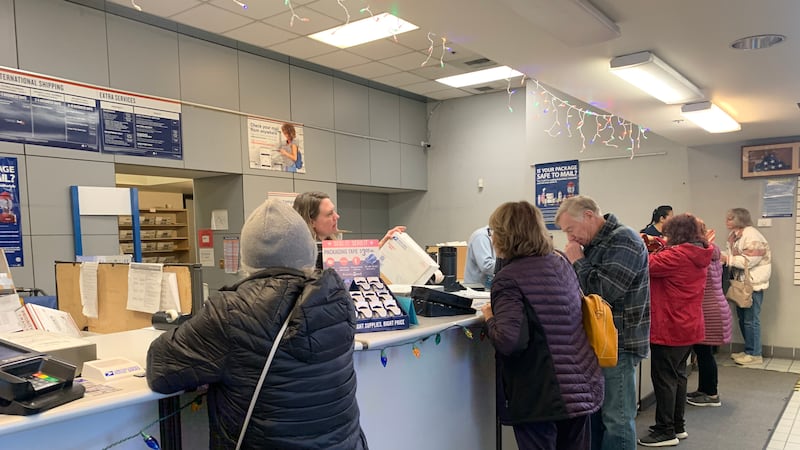 Published: Dec. 16, 2019 at 9:25 PM PST
The United States Postal Service will deliver an estimated 800 million packages nationwide this holiday season. That number being felt especially hard by the Post Office on Vista Boulevard in Sparks.
"This month alone we've had a 71 percent increase in our packages here at Sparks Vista alone so we've had some issues with trying to deliver these packages," Roman King, manager of Post Office operations, said.
King explained that since Amazon switched from delivering with UPS to USPS, the packages have been nonstop.
"Our amount of Amazon packages has grown tremendously but we welcome that and we're going to do what we need to here to keep our customers happy," he said. "And we delivered a tremendous amount of parcels yesterday."
Some residents who live in the area said the delays have been happening since October.
"My husband's gotten some things mail ordered and he's been kind of watching for them and he says I should have a package, I should have a package," Charlene Hopkins, a woman who lives nearby, said.
Hopkins said she understands the Post Office is understaffed but it's inconvenient getting mail and packages delivered on an inconsistent basis.
"Sometimes I don't get anything, and now with the holidays I was kind of surprised about that and then the next day it seems like I have two days worth of mail in there," she said.
The Post Office has flown in workers from out of state to help with the influx.
"We have teams from all over from other states to make sure we give our customers the best customer service needed," King said.
The Post Office has all hands on deck and King wants neighbors to know they are doing everything they can to fix the issues.
"I would like to thank them for being patient with us," he said. "We will definitely have those packages delivered in the next few days and before Christmas so hang in with us."
If you plan to ship a package and want it delivered before Christmas keep the following dates in mind:
- First Class must be mailed by Dec. 21
- Priority must be mailed by Dec. 22
- Priority express must be mailed by Dec. 23