Dairy making process highlighted at Nevada Farms Conference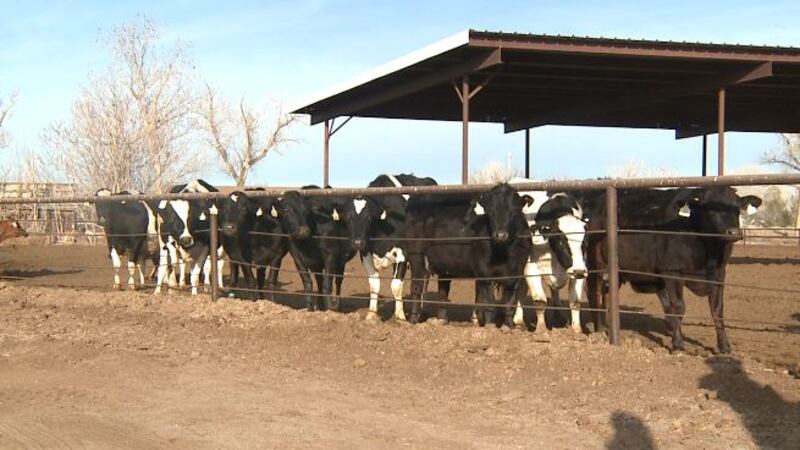 Published: Feb. 20, 2020 at 4:06 PM PST
From the farm to the table.
The Nevada Farms Conference is all about educating the community about our local agriculture.
Our first stop....
Isidro Alves is the owner of Sand Hill Dairy in Fallon.
"When you're talking about a dairy farm, the number is usually with milking cows," said Alves. "We milk about 500 cows. We got about 580 with 80 resting which we call our dry cows."
The cows are assembled in groups and milked twice a day.
"We're packaging milk, we're making our whole milk and flavored milk as well," Alves added. " We've done a little bit of cheese like queso fresco which is a staple in the Hispanic diet."
Some that milk ends up right back at the
Marissa Ames is the editor of Goat Journal and Backyard Poultry magazines and a volunteer with the Fallon Food Hub teaching culinary classes including how to make your own cheese.
She said Sand Hill Dairy is the perfect choice.
"When you get milk further away in another country or another city, maybe its pasteruized at a higher temperature," Ames said. "Maybe it sits in storage longer plus that doesn't support the local economy at all."
Most of the culinary courses are beginner friendly, Ames said making mozzarella is all done in just a few hours.
Just combine the milk, citric acid and rennet.
"At that point we separated the curds and the whey," explained Ames. "Then we put the mozzarella in the microwave to stretch it and isolate all of the whey out to make that nice stretchy string cheese that everyone likes so much."
With open tours and courses available to the public during the Nevada Farms Conference, the goal is to teach economic sustainability.
"It's nice for them to see on the outskirts what is available and what is being grown here locally that comes in their store," added Alves. "Whether that's my milk or other vegetables that's grown here as well."