Burton Riglet Parks launch at Squaw Valley Alpine Meadows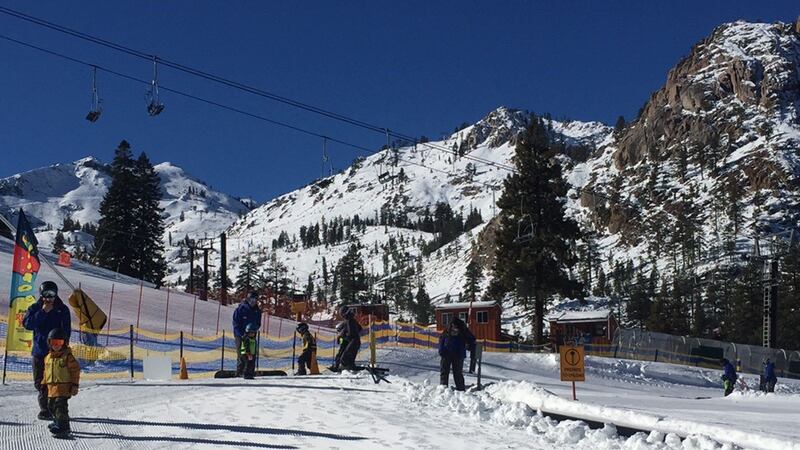 Published: Dec. 12, 2018 at 4:44 PM PST
Kids as young as three can now learn to snowboard at the new Burton Riglet Parks at
. The park at Squaw has a designated learning area to make learning to snowboard more interactive and fun.
With the sport of snowboarding increasing in popularity, the demand for lessons for kids under the age of five is in high demand.
"In 1996 only four percent of snowboarders had kids," Jeff Boliba, Burton VP of Global Resorts, says. "Now in 2018, that number is 25 percent and we see that number continuing to grow and we see these parents who snowboard wanting to share that with their kids."
The park has terrain-based features, kid-friendly equipment and instructors specifically trained to teach children how to snowboard. Christine Bettera says these are all big factors in why she chose this program.
"As soon as we knew it existed it was like, yup, we want that for him and again because we knew it was going to create a fun experience for him," she says. Her son Ash, who is four years old, is learning to snowboard.
The Burton Riglet Parks are available for kids' lessons for ages three through seven. The Burton Riglet program has been integrated at several other premiere resorts around the world.