Ben Carson in Reno and Virginia City: "Too early to give up"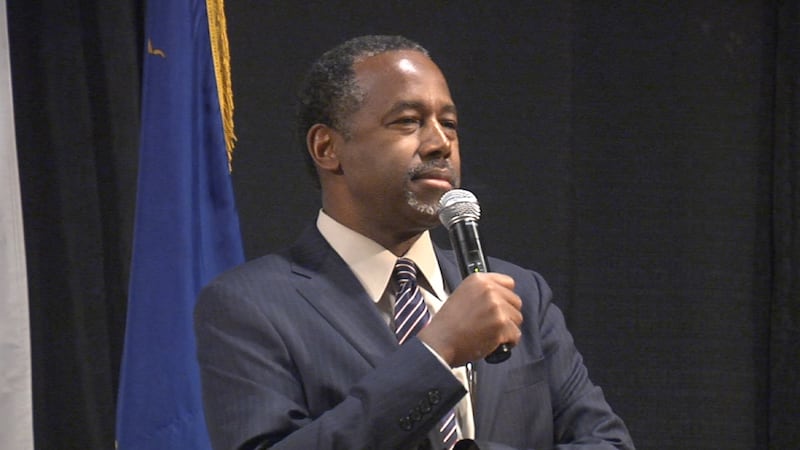 Published: Feb. 21, 2016 at 10:30 PM PST
Republican presidential candidate Ben Carson is making his final push in Nevada before the caucuses Tuesday, February 23. At a town hall meeting at the Atlantis Casino Resort Spa, he says he's not ready to quit.
It was a last-minute visit the Carson campaign decided to make. Still, more than 350 people went to the Atlantis to support the Republican candidate, some looking to support a new candidate after their favorites dropped out.
"I am, as they say, shopping," said Don Dike-Anukam, a student at the University of Nevada, Reno. "Doing my due diligence and fairly looking at the candidates who are in the race still coming to Nevada."
Carson, known to be soft-spoken, has his supporters believing he carries the big stick that will help America win the war against ISIS.
"They have the ability to attack us with dirty bombs, with cyber attacks. Cyber will be the new weapon of mass destruction," he said.
He says he ran for president because he wants to protect faith and family--two of what he calls are the pillars to the country's strength.
"Political correctness has obliterated the family and family is where the values come from."
He fears that for generations to come, the nation's debt of $19 trillion has destroyed their chances of prosperity.
"If you try to pay that back at the rate of $10 million a day, 365 days a year, it would take more than 5,000 years."
After answering questions and shaking hands with his loyal supporters, Carson said he decided it's too early to give up on the election.
"There are 50 states and only three have had primaries or caucuses-- that's like calling a baseball came after the first inning; it just doesn't make any sense."
Carson will be speaking at Piper's Opera House in Virginia City, Monday, Feb. 22 starting at 9:30 a.m.