Reno cleanup nets 113,600 pounds of trash and weeds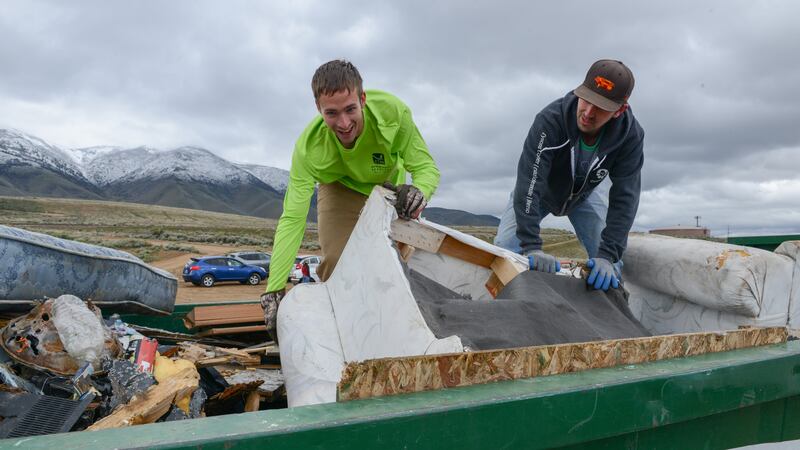 Published: May. 6, 2017 at 5:14 PM PDT
More than 700 volunteers worked at two dozen sites Saturday during the Keep Truckee Meadow Beautiful 11th annual Great Community Cleanup.
KTMB organizers estimated there were more than 113,600 pounds of trash and weeds removed. Trash included tires, yard waste, appliances, furniture and shot-up televisions.
"This is an amazing community effort," Christi Cakiroglu, KTMB's executive director, said in a statement. "We're especially grateful to all the hundreds of volunteers who came out despite a threat of rain to make today such a tremendous success."
Last year more than 700 volunteers removed 152,000 pounds of trash and invasive weeds.
KTMB's Great Community Cleanup is made possible by the Truckee River Fund, NV Energy Foundation, Washoe County Health District, Waste Management, City of Reno, City of Sparks, Sun Valley General Improvement District, Washoe County, the Washoe County Sheriff's Office, and the Reno-Sparks Indian Colony.