After years of drought the problem is suddenly too much water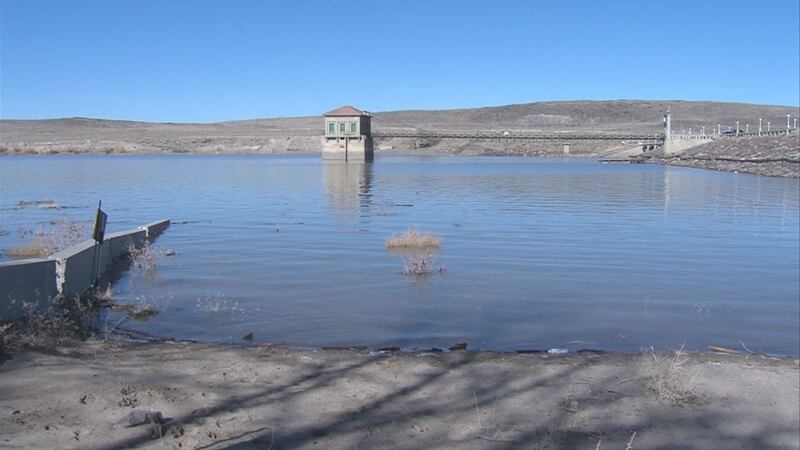 Published: Feb. 14, 2017 at 5:59 PM PST
As the drought lingered for years, it seemed at times as if it Lahontan Reservoir might dry up.
Farmers downstream in the Fallon area got by on fractions of their full allotment.
That's not the problem today, the lake is still a few feet below its capacity, but filling fast.
Although a canal links it with the Truckee River, Lahontan gets most of its water from the Carson River which a week ago was flooding upstream in Douglas County. That water is on its way here and still on the slopes, a big snow pack and each big atmospheric river storm is a new worry.
"If we have an event where we see rain on top of that massive amount of snow up there in the Sierra, we going to see an incredible amount of surge come down," says Truckee Carson Irrigation District Project Manager Rusty Jardine.. "We could fill Lahontan Reservoir in a very short time and then we would lose control of out ability that we're trying to establish right now in terms of managing that water flow."
The dam itself, service for 101 years, Jardine says, is not a concern.
"It is in great shape I will tell you that."
But it can only hold so much.
So, beginning this Saturday.TCID, will start drawing down the reservoir. The weeks and months ahead will be a balancing act, trying to match these releases with what's coming in upstream.
"We're essentially making space for what we know is coming down in the months that will ensue."
Downstream residents like Don and Sandy Mello, who live a mile or so from the dam will be keeping a wary eye on the river that flows outside their front door.
"You get a little nervous,"ssays Don, "but we've been through it a couple of times now."
TCID is already filling canals below the dam, bleeding off some of the river water. Area wetlands and auxiliary reservoirs that haven't seen water in recent years will take some.
Jardine says recent work on the river channel itself will help, but people living near the river are being warned.
For many it's going to mean moving any items near the bank out of harm's way.
"We've got time, so use this time to prepare," says Jardine, who says sand bags and sand will be available later if needed.
Mello who saw the river rise up into his yard in 1997 will be ready.
"So far we've been lucky but every year I buy flood insurance."
And this balancing act will continue far beyond the next storm.
It's likely it will continue into summer.
Too much of a good thing.