A run on masks. Panicked hoarders leaving construction workers without.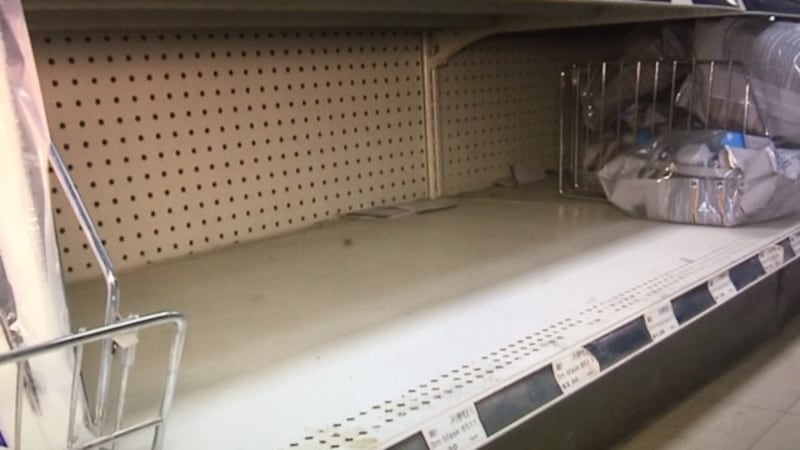 Published: Feb. 28, 2020 at 6:51 PM PST
The COVID-19 coronavirus is having some unexpected impacts which have nothing to do with public health or stock market concerns.
Here's what's happening.
A worried American public is watching coverage of the coronavirus outbreak elsewhere and seeing all those people wearing masks.
So, anxious to be protected and prepared they're thinking 'I've got to get some of those masks and I'd better get them now!'
Actually even medical professionals are having a hard time getting the genuine article.
But some are thinking 'a mask is a mask" so, they're turning to an alternative--the protective dust masks construction workers--carpenters, painters, drywall installers--use. And they are calling places like Reno Paint Mart.
"We probably get 10 to 15 calls a day looking for dust masks," says Jacob Becker. "They aren't familiar voices, so they're probably people off the street calling around looking for them."
Whoever they are they are disappointed. Others have already been here. The shelves are empty. It's the same at local hardware stores.
The run on dust masks has been going on for a few weeks now and suppliers aren't saying when things will ease. t's likely they don't know.
All of this is a disappointment to the anxious hoarder, but Becker says it's an immediate problem for the painter or construction worker who needs them to do their job.
"They can't spray without them. They can't sand."
Alternatives are few. Some have turned to the cheapest version which offers little protection for either and, in any case, the store is down to its last box.
There are full-blown respirators unnecessary for most jobs. Expensive overkill.
So, it's become a daily scramble for a rare commodity.
"It's the same back and forth. You don't have an answer for them. They check back three days later. It's a disappointment for our customers."
Here's the irony: While the construction worker truly needs the mask. The hoarders don't. Health officials tell us the dust masks wouldn't be effective against a virus and in any case, those seeking them for protection are on a misguided mission.
Masks, the real medical ones, are meant to be worn by infected people for the protection of the rest of us, not the other way around. They can help contain coughs from expelling a virus. They aren't likely to keep the healthy from inhaling that same virus.