Anchor/Producer
Reno, NV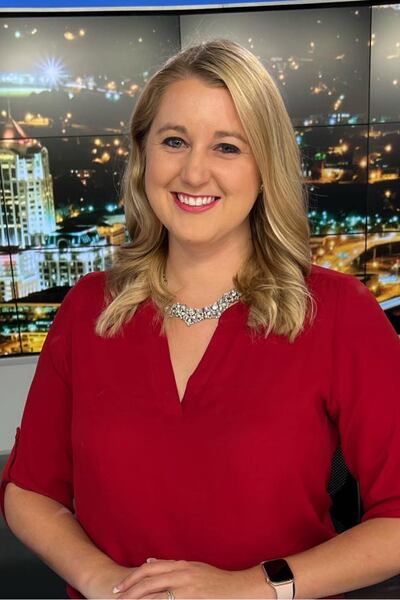 Katey Roshetko is a military BRAT who never lived anywhere longer than three years until she went to college in Southwest Virginia for six. She got her Bachelors in Broadcast Journalism and a Masters in Strategic Communications. Her first TV job was a morning producer in Quincy, Illinois before moving back to the Commonwealth to work at WDBJ7. For five years, Katey worked her way through the ranks as a producer, reporter and anchor.
Her move west was in large part to be closer to family who live in Sacramento and Spokane, WA. While here in Reno, she'll be the new 9 a.m. morning show anchor and producer.
She's married to a KOLO 8 director, Sam; she has three cats - Scout, Oliver and ZuZu; and she collects house plants. You'll never see her without a book or coffee.
Katey won a Virginia Association of Broadcasting award for Best Investigative Reporting for her deep dive into Virginia's unemployment issues in the wake of the pandemic.
Education
Liberty University, Bachelors in Broadcast-Journalism
Liberty University, Masters in Strategic Communications
Awards
Virginia Association of Broadcasting award for Best Investigative Reporting in 2020