'Ribbon skirts / shirts' event held at UNR for Native American Heritage Month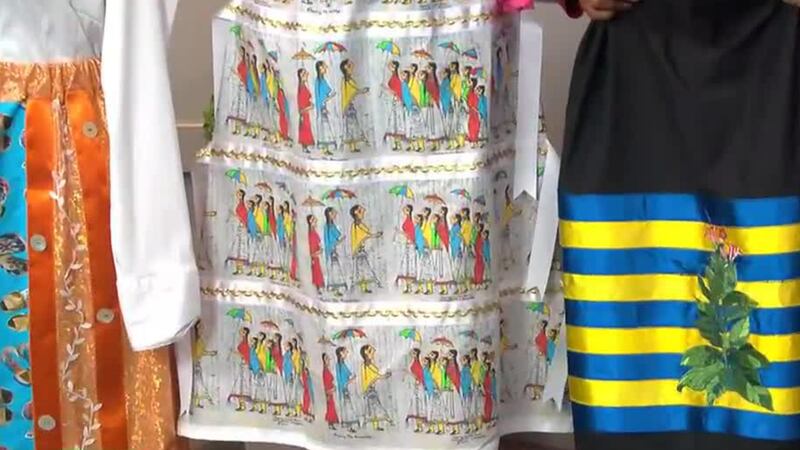 Published: Nov. 16, 2023 at 7:04 PM PST
RENO, Nev. (KOLO) - In honor of Native American Heritage Month, UNR hosted a class on ribbon shirts and skirts.
Creating ribbon shirts and skirts is a common practice between tribes across the country. In Indigenous culture, ribbon skirts are reserved for special ceremonies or events. Each color of the ribbons, which are typically sewn horizontally across the skirt, represents a special meaning or person to the wearer. They are meant to symbolize identity as each ribbon tells a story. Mackenzie Cady, the empowered leader at the multi cultural center says the event allows native American students be able to come together and represent who they are.
"As I was growing up, I was told, being native American, we would make the ribbons that go around after each significant thing in our lives. Significance could be birth, events that happen in your life, blue could be water or air, green can be earth," Cady said.
This year's workshop was held in collaboration with the University Libraries, which provided use of the library as well as sewing machines to create the articles of clothing.
Copyright 2023 KOLO. All rights reserved.