First human death caused by West Nile Virus recorded in El Dorado County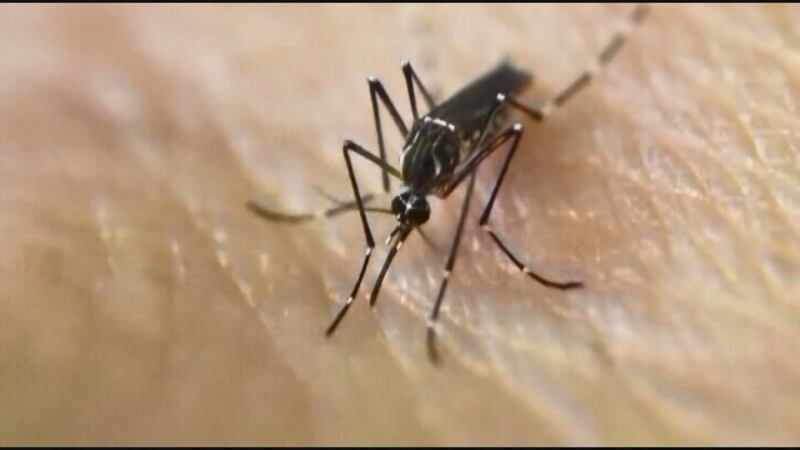 Published: Nov. 17, 2023 at 9:04 AM PST
PLACERVILLE, California (KOLO) - The first human death caused by the West Nile Virus of the year has been recorded in El Dorado County.
County health officials say the death occurred at the end of October. The person who died was described as a 55-year-old who resided on the West Slope of El Dorado County.
Mosquito surveillance programs, such as trapping and identifying mosquitoes, treating neglected swimming pools, and reporting and testing dead birds, are in place throughout the county, health officials said.
To help prevent the spread of West Nile Virus, El Dorado County health officials recommended the following:
Drain standing water around the property and keep water in swimming pools, ponds and water troughs circulating or treated with "Mosquito Dunks" or mosquito fish.

Apply insect repellent that contains DEET or another approved substance (e.g. picaridin, oil of lemon eucalyptus or IR 3535) on exposed skin when outdoors

Dress in long sleeves and pants when outdoors among mosquitoes. Mosquitoes are most active at dusk and dawn.

Make sure doors and windows have tight fitting screens, kept in good condition.

Report dead birds and tree squirrels to the State WNV hotline at (877) WNV-BIRD (877- 968-2473) or online at www.westnile.ca.gov. Wear gloves and place the dead bird or squirrel in a double plastic bag if you dispose of it yourself
Mosquito problems and neglected swimming pools should be reported to the Environmental Management Department at 530-621-5300 on the West Slope or 530-573-3450 for South Lake Tahoe.
Copyright 2023 KOLO. All rights reserved.