Reno City Council to consider ordinance that would loosen restrictions for street vendors
The ordinance is scheduled for a second reading and adoption on Dec. 6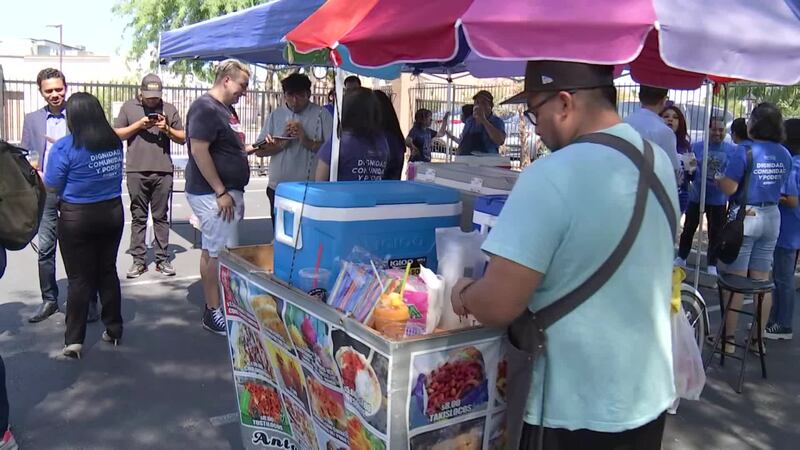 Published: Nov. 16, 2023 at 9:00 AM PST
RENO, Nev. (KOLO) - The Reno City Council has introduced an ordinance that would loosen restrictions on sidewalk vendors ahead of the implementation of SB92.
In a Wednesday meeting, the council introduced the ordinance that would move sidewalk vendors from Title 5 to Title 4, which would eliminate the need for background checks and sidewalk vendor location assignments.
The new ordinance comes after the passage of Senate Bill 92 during the most recent session of the Nevada legislature, which established rules and regulations for sidewalk vendors in the state of Nevada.
The city will also create and post a map on the city website showing the zones where a person may engage in sidewalk vending. Interested sidewalk vendors must get a health permit from Northern Nevada Public Health prior to getting a business license.
The ordinance is scheduled for a second reading and adoption on Dec. 6.
Copyright 2023 KOLO. All rights reserved.