Cortez Masto introduces 3 data privacy bills to Congress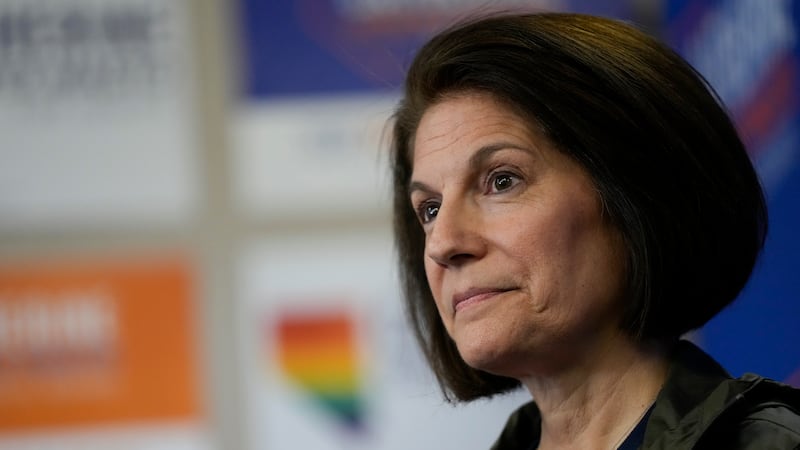 Published: Nov. 16, 2023 at 9:22 AM PST
WASHINGTON D.C., Virginia (KOLO) - U.S. Senator Catherine Cortez Masto has introduced a trio of bills that aim to strengthen data privacy protections.
Cortez Masto says the U.S. has no comprehensive data privacy laws and worries that the rise of AI and other technologies puts consumers at greater risk for fraud, security breaches and predatory behavior online.
"Big technology companies are collecting massive amounts of Americans' personal information, from social security numbers to health care data. It's clear we need stronger privacy laws to make sure this information isn't shared or sold without consumers' permission," said Senator Cortez Masto. "My bills will hold corporations and foreign actors accountable, protect the data privacy of vulnerable consumers, and ensure that our emerging AI and other innovative technology industries grow responsibly."
The first bill, the DATA Privacy Act would:
Empower consumers by allowing them to request, dispute the accuracy, and transfer or delete their data without retribution.

Ensure accountability and oversight by providing new authorities to state Attorneys General and the Federal Trade Commission allowing them to levy civil penalties for violations.

Protect consumer data by requiring three standards to be applied to all data collection, processing, storage, and disclosure: Reasonable: Must be for a legitimate business or operational purpose that is contextual and does not subject an individual to unreasonable privacy risk. Equitable: Data must not be used in a discriminatory way, such as targeting job opportunities based on race or age. Forthright: Businesses cannot engage in deceptive data practices.
Require businesses to provide users with an easily-accessible opt-out method for personal data collection or sharing. It would also require companies collecting large amounts of personal data to follow data protection standards and to appoint a Privacy Protection Officer.
Her second bill is called the Promoting Digital Privacy Technologies Act and would require the National Science Foundation to support research into privacy enhancement technologies and require the National Institute of Standards and Technology to work with academic, public, and private sectors to establish standards for the integration of those technologies into business and government.
Her third bill is called the Internet App ID Act and would require operators of websites and apps to disclose if they have been developed or store data within China or are under the control of the Chinese Communist Party.
Copyright 2023 KOLO. All rights reserved.